By Danny Gordon, Grand Aleph Godol of the Observer

May 29, 2014
In an effort to stop texting while driving, the Maryland Senate passed Jake's Law March 20. The law is named after five-year-old Jake Owen, who was sitting in the backseat of his mother's car when they were rear-ended; Jake was killed. The other driver, 23-year-old Devin McKeiver, was using his cell...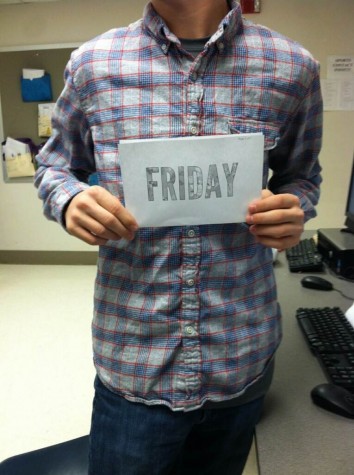 By Greer Smith and Danny Gordon

March 25, 2014
Trying to figure out what to wear five days a week can be tough. One may have a well planned out outfit on Monday, but by the weeks end, one's passion for fashion can burn out. That is why Flannel Friday is perfect. Flannel Friday is the dedication of Friday as the day of the week where one must...
Winston Churchill High School

63

Mar 4 / Girls Basketball

Winston Churchill High School

72

Mar 2 / Girls Basketball

Winston Churchill High School

60

Feb 21 / Girls Basketball

Winston Churchill High School

65

Feb 21 / Boys Basketball

Winston Churchill High School

73

Feb 7 / Boys Basketball

Winston Churchill High School

55

Jan 24 / Boys Basketball

Winston Churchill High School

53

Jan 24 / Girls Basketball

Winston Churchill High School

62

Jan 15 / Boys Basketball

Winston Churchill High School

72

Jan 15 / Girls Basketball

Winston Churchill High School

64

Jan 10 / Boys Basketball
The Churchill Observer- May 2018