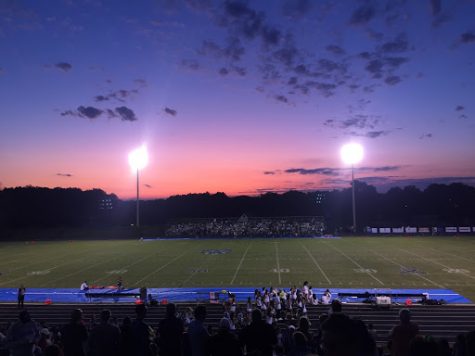 By Jeremy Fredricks, Assistant Opinions Editor

October 27, 2019
On Friday nights, there are many different activities for WCHS students to go to -- shop at the mall, watch a movie, hang out with friends and attend school events. Also, WCHS students can go to football games every Friday in the fall, either at home or away.  But, not all students go to games. S...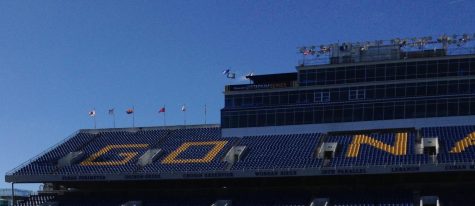 By Jeremy Fredricks, Assistant Opinions Editor

May 10, 2019
Many students immediately think of college as life after high school; however, what is often overlooked is the option of enrolling in the military. The Armed Services Vocational Aptitude Battery (ASVAB) Test is a multiple choice placement test that helps prospective military recruits find what career...
Friday, October 25

Varsity Girls Volleyballl

Winston Churchill High School 3 - BHS 1

Friday, October 25

Varsity Boys Football

Winston Churchill High School 8 - BCC 14

Thursday, October 17

Varsity Boys Soccer

Winston Churchill High School 3 - Poolesville 1

Thursday, October 17

Varsity Girls Soccer

Winston Churchill High School 5 - Poolesville 0

Tuesday, October 15

Varsity Girls Field Hockey

Winston Churchill High School 6 - Wheaton 0

Monday, October 14

Varsity Girls Soccer

Winston Churchill High School 7 - Rockville 0

Thursday, October 10

Varsity Boys Soccer

Winston Churchill High School 0 - Whitman 7

Thursday, October 10

Varsity Girls Volleyball

Winston Churchill High School 0 - Wootton 3

Monday, October 7

Varsity Girls Volleyball

Winston Churchill High School 3 - Whitman 0

Tuesday, October 1

Varsity Girls Volleyball

Winston Churchill High School 3 - RM 0

Friday, September 27

Varisty Boys Football

Winston Churchill High School 0 - QO 64

Wednesday, September 25

Varsity Girls Soccer

Winston Churchill High School 11 - Einstein High School 2
The Churchill Observer- May 2018