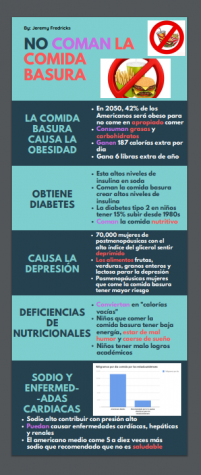 By Jeremy Fredricks, Assistant Opinion Editor

June 6, 2019
Churchill students are used to spending their evenings studying for multiple quizzes and tests. Yet, students aren't really learning and retaining the necessary information for their respective quizzes and tests. Quizzes and tests are often multiple choice and require knowledge of very specific...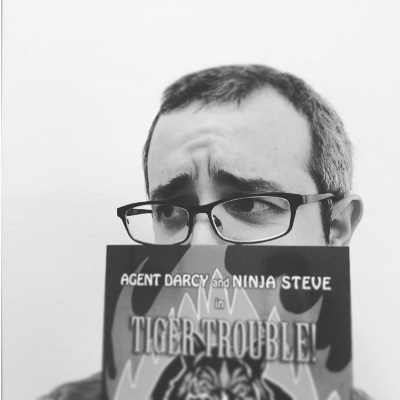 By Jeremy Fredericks, Staff Writer

February 27, 2019
If you've had English 9 teacher Grant Goodman, you may be familiar with his work as an author. Goodman is currently working on the fourth book in his series "Agent Darcy and Ninja Steve," in addition to a sci-fi novel for high school students. Goodman first pursued his passion for writing in...
Wednesday, May 15

Varsity Lacrosse

Winston Churchill High School 6 - Richard Montgomery High School 5

Monday, May 13

Varsity Lacrosse

Winston Churchill High School 16 - BCC 3

Friday, May 10

Varsity Lacrosse

Winston Churchill High School 13 - Walter Johnson High School 1

Monday, May 6

Varsity Softball

Winston Churchill High School 11 - Clarksburg High School 14

Friday, May 3

Varsity Baseball

Winston Churchill High School 11 - Magruder High School 2

Friday, May 3

Varsity Softball

Winston Churchill High School 24 - Seneca Valley High School 9

Tuesday, April 30

Varsity Lacrosse

Winston Churchill High School 8 - Damascus High School 15

Saturday, April 27

Varsity Lacrosse

Winston Churchill High School 4 - Richard Montgomery High School 6

Tuesday, April 23

Varsity Lacrosse

Winston Churchill High School 12 - Quince Orchard High School 2

Wednesday, April 17

Varsity Baseball

Winston Churchill High School 13 - Gaithersburg High School 3
The Churchill Observer- May 2018