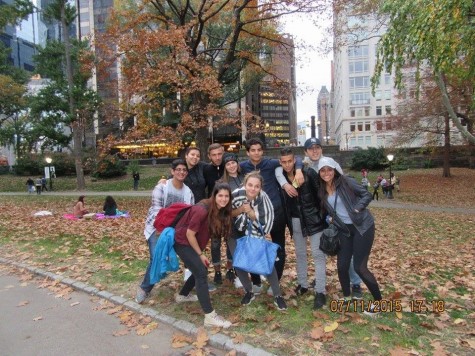 By Sara Heimlich, Public Relations Manager

November 10, 2015
From Nov. 4 through Nov. 14, CHS students enrolled in French classes have the opportunity to get involved in an exchange program and host students from Lycée Célonie (Célonie High School) in Aix-en-Provence, France. "The purpose of the exchange is to experience cultural similarities and differences...
By Jordan Maser Staff Writer

October 27, 2011
It is not a secret that a good number of American students have a soft spot for foreign exchange students because of their accents, sense of style and interesting backgrounds. Typically there are at least two foreign exchange students at CHS, but this year there are three. Sophomores M...
Winston Churchill High School

63

Mar 4 / Girls Basketball

Winston Churchill High School

72

Mar 2 / Girls Basketball

Winston Churchill High School

60

Feb 21 / Girls Basketball

Winston Churchill High School

65

Feb 21 / Boys Basketball

Winston Churchill High School

73

Feb 7 / Boys Basketball

Winston Churchill High School

55

Jan 24 / Boys Basketball

Winston Churchill High School

53

Jan 24 / Girls Basketball

Winston Churchill High School

62

Jan 15 / Boys Basketball

Winston Churchill High School

72

Jan 15 / Girls Basketball

Winston Churchill High School

64

Jan 10 / Boys Basketball
The Churchill Observer- May 2018