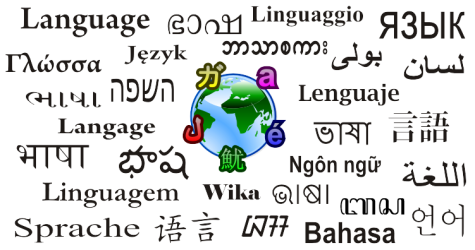 By Bryan Fletcher, Production Editor

January 23, 2017
Every CHS student goes through at least a year of foreign language classes, whether it be Spanish, French, American Sign Language (ASL), or something else, with some even continuing with these courses throughout their entire high school career. Unfortunately, many teenagers, CHS students or otherwise, dr...
By By Joe Nolan, Staff Writer

October 4, 2010
The language department changed its name from Foreign Languages to World Languages last spring, reflecting many American schools' efforts to sound more global by using names that could be more politically correct. "'Foreign' makes it sound like something that I can't learn because I can't understand it," Spanis...
Wednesday, March 4

Girls Basketball

Winston Churchill High School 63 - BCC 43

Monday, March 2

Girls Basketball

Winston Churchill High School 72 - WJ 32

Friday, February 21

Girls Basketball

Winston Churchill High School 60 - Damascus 10

Friday, February 21

Boys Basketball

Winston Churchill High School 65 - Damascus 70

Friday, February 7

Boys Basketball

Winston Churchill High School 73 - Northwest 59

Friday, January 24

Boys Basketball

Winston Churchill High School 55 - Whitman 56

Friday, January 24

Girls Basketball

Winston Churchill High School 53 - Whitman 33

Wednesday, January 15

Boys Basketball

Winston Churchill High School 62 - Whitman 58

Wednesday, January 15

Girls Basketball

Winston Churchill High School 72 - Whitman 29

Friday, January 10

Boys Basketball

Winston Churchill High School 64 - Wootton 50

Tuesday, January 7

Girls Basketball

Winston Churchill High School 65 - WJ 30

Friday, January 3

Boys Basketball

Winston Churchill High School 72 - Einstein 35
The Churchill Observer- May 2018