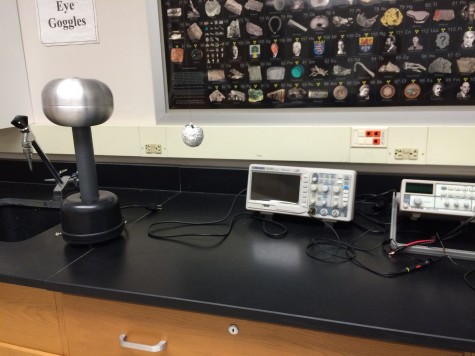 By Brooke Weiner, Advertising Manager

March 22, 2016
It's no secret that CHS offers top-of-the-line academics. Over the years, CHS has received numerous awards and accolades for its excellent performance across the board. Recently, the University of Maryland named CHS the eighth-largest source of students for its Clark School for Engineering. The...
By Luke Frentsos Photography Editor and Luke Frentsos Photography Editor

March 21, 2011
Alumna Kelly Wu ('10) is working with Columbia University's Engineers Without Borders (EWB) program to implement mechanical engineering projects in Ghana in an effort to improve sanitation and access to water resources. After entering Columbia University as an engineering student, Wu decided to...
Winston Churchill High School

63

Mar 4 / Girls Basketball

Winston Churchill High School

72

Mar 2 / Girls Basketball

Winston Churchill High School

60

Feb 21 / Girls Basketball

Winston Churchill High School

65

Feb 21 / Boys Basketball

Winston Churchill High School

73

Feb 7 / Boys Basketball

Winston Churchill High School

55

Jan 24 / Boys Basketball

Winston Churchill High School

53

Jan 24 / Girls Basketball

Winston Churchill High School

62

Jan 15 / Boys Basketball

Winston Churchill High School

72

Jan 15 / Girls Basketball

Winston Churchill High School

64

Jan 10 / Boys Basketball
The Churchill Observer- May 2018