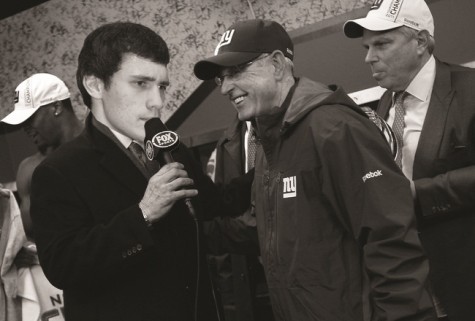 By By Kyle Edwards, Online Humor Columnist

February 21, 2012
America is immune to the global soccer craze. We pretend to care about soccer once every four years, but the effort is futile. Better than the World Cup, the annual Super Bowl is a tradition exclusive to America. After creating a station of wings, chips, pizza and refreshments, I kept a diary of the...
By Kyle Edwards, Online Humor Columnist

April 11, 2011
Hi my name is Kyle Sebastian Edwards. My favorite hobby is playing basketball, my favorite feeling is warmth and I, just like everyone else in the world, cannot finish a roll of Chap Stick without losing it. The previous paragraph may not have let you get to know me perfectly, but hopefully a diary...
Wednesday, March 4

Girls Basketball

Winston Churchill High School 63 - BCC 43

Monday, March 2

Girls Basketball

Winston Churchill High School 72 - WJ 32

Friday, February 21

Girls Basketball

Winston Churchill High School 60 - Damascus 10

Friday, February 21

Boys Basketball

Winston Churchill High School 65 - Damascus 70

Friday, February 7

Boys Basketball

Winston Churchill High School 73 - Northwest 59

Friday, January 24

Boys Basketball

Winston Churchill High School 55 - Whitman 56

Friday, January 24

Girls Basketball

Winston Churchill High School 53 - Whitman 33

Wednesday, January 15

Boys Basketball

Winston Churchill High School 62 - Whitman 58

Wednesday, January 15

Girls Basketball

Winston Churchill High School 72 - Whitman 29

Friday, January 10

Boys Basketball

Winston Churchill High School 64 - Wootton 50

Tuesday, January 7

Girls Basketball

Winston Churchill High School 65 - WJ 30

Friday, January 3

Boys Basketball

Winston Churchill High School 72 - Einstein 35
The Churchill Observer- May 2018