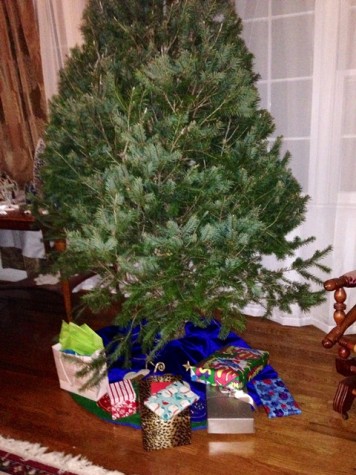 By Julia Reagan, Arts Editor

January 2, 2014
Everyone has had the experience of opening up a perfectly–wrapped present to discover something that they don't find appealing at all. It is with this in mind that the Observer presents with you its guide for the ins and outs of dealing with unwanted gifts.  There is always someone who will appr...
By By Natalie Geisler Editor-in-Chief

May 5, 2010
The buzzer sounds.  Duke has just won its fourth national championship.  Elated players and coaches storm the court in celebration of their feat, and within seconds, each player on Duke's roster has quickly donned a brand-new t-shirt and hat, both of which seem to have appeared out of thin air. If...
Friday, January 3

Boys Basketball

Winston Churchill High School 72 - Einstein 35

Wednesday, December 18

Girls Basketball

Winston Churchill High School 67 - Kennedy 14

Friday, December 13

Boys Basketball

Winston Churchill High School 71 - Springbrook 61

Friday, December 13

Girls Basketball

Winston Churchill High School 74 - Springbrook 12

Tuesday, December 10

Girls Basketball

Winston Churchill High School 59 - Urbana 26

Tuesday, December 10

Boys Basketball

Winston Churchill High School 69 - Urbana 60

Friday, December 6

Boys Basketball

Winston Churchill High School 61 - Paint Branch 63

Friday, December 6

Girls Basketball

Winston Churchill High School 66 - Paint Branch 64

Wednesday, November 13

Girls Varsity Volleyball

Winston Churchill High School 1 - Arundel 3

Saturday, November 2

Girls Varsity Soccer

Winston Churchill High School 2 - Quince Orchard 1

Friday, October 25

Varsity Girls Volleyballl

Winston Churchill High School 3 - BHS 1

Friday, October 25

Varsity Boys Football

Winston Churchill High School 8 - BCC 14
The Churchill Observer- May 2018