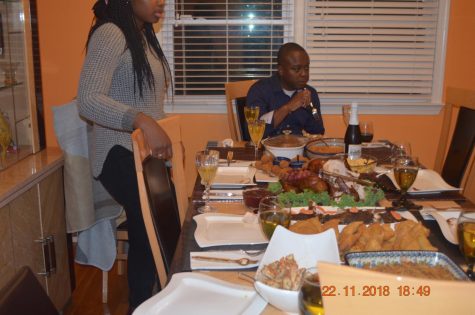 By Charley Hutton, Advertising & Subscriptions Manager

November 20, 2019
Ever since the very first one, the 'traditional' American Thanksgiving has been evolving and changing to welcome new cultures and backgrounds. With its immigrant-rich population, Montgomery County is known for being full of diversity and different cultures, and WCHS with first-generation Americans...
By Sofia Williamson, Online Editor-in-Chief

January 9, 2018
Given the plethora of amazing cartoonists, songwriters, and cast writers that Disney and Pixar have had together in the past, it's hard to walk out of any of their movies without questioning if it was the best animated movie you've ever seen. Not only is "Coco" the best animated movie Disney-Pixar...
Wednesday, November 13

Girls Varsity Volleyball

Winston Churchill High School 1 - Arundel 3

Saturday, November 2

Girls Varsity Soccer

Winston Churchill High School 2 - Quince Orchard 1

Friday, October 25

Varsity Girls Volleyballl

Winston Churchill High School 3 - BHS 1

Friday, October 25

Varsity Boys Football

Winston Churchill High School 8 - BCC 14

Thursday, October 17

Varsity Boys Soccer

Winston Churchill High School 3 - Poolesville 1

Thursday, October 17

Varsity Girls Soccer

Winston Churchill High School 5 - Poolesville 0

Tuesday, October 15

Varsity Girls Field Hockey

Winston Churchill High School 6 - Wheaton 0

Monday, October 14

Varsity Girls Soccer

Winston Churchill High School 7 - Rockville 0

Thursday, October 10

Varsity Boys Soccer

Winston Churchill High School 0 - Whitman 7

Thursday, October 10

Varsity Girls Volleyball

Winston Churchill High School 0 - Wootton 3

Monday, October 7

Varsity Girls Volleyball

Winston Churchill High School 3 - Whitman 0

Tuesday, October 1

Varsity Girls Volleyball

Winston Churchill High School 3 - RM 0
The Churchill Observer- May 2018