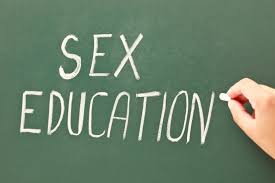 By Caitlyn Jennings, Assistant Observations Editor

October 24, 2018

Filed under Online Exclusives, Opinions
On the surface, Oregon, California, West Virginia, North Carolina, Vermont, New Jersey, Rhode Island and the District of Columbia appear to have nothing in common. According to a 2018 CNN article, however, these are the only eight states in the country that require sexual education classes to mention...
May 26, 2017

Filed under Observer Opinion, Opinions
Recently, Montgomery County made headlines for a rape that occurred at Rockville High School. According to the National Sexual Violence Resource Center (NSVRC), one out of every five American women have been victims of rape or attempted rape in their lifetime. Furthermore, on college campuses, one...
Tuesday, March 26

Baseball

Winston Churchill High School 28 - Damascus 8

Tuesday, March 26

Boys Lacrosse

Winston Churchill High School 11 - Poolesville 7

Tuesday, March 26

Girls Lacrosse

Winston Churchill High School 18 - Poolesville 2

Tuesday, March 26

Softball

Winston Churchill High School 17 - Damascus 2

Thursday, March 7

Girls Basketball

Winston Churchill High School 57 - Bethesda Chevy Chase 58

Tuesday, March 5

Girls Basketball

Winston Churchill High School 64 - Walter Johnson 46

Monday, March 4

Boys Basketball

Winston Churchill High School 47 - Whitman 56

Friday, March 1

Boys Basketball

Winston Churchill High School 55 - Kennedy 43

Thursday, February 14

Boys Basketball

Winston Churchill High School 46 - Gaithersburg 60

Thursday, February 14

Girls Basketball

Winston Churchill High School 61 - Gaithersburg 29
The Churchill Observer- May 2018