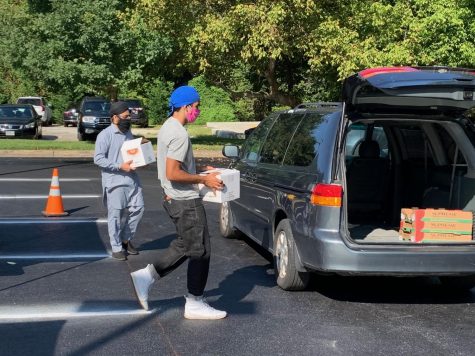 By Quinn Cook, News Editor

October 14, 2020
Outside of a Sikh temple located on Travilah Road in northern Potomac, the Guru Gobind Singh Foundation (or GGSF) has distributed thousands of pounds of food and meals to those in need. Montgomery County, like many places, has been economically rocked by the Covid-19 pandemic, and one of the largest problems...
By Joe Nolan, Staff Writer

May 13, 2011
The current process students must undergo to acquire the necessary 75 student service learning (SSL) hours for graduation is complicated, and the policy on acceptable activities is too restrictive.   To obtain SSL hours, students are required to fill out a preapproval form which must be submitted...
Winston Churchill High School

63

Mar 4 / Girls Basketball

Winston Churchill High School

72

Mar 2 / Girls Basketball

Winston Churchill High School

60

Feb 21 / Girls Basketball

Winston Churchill High School

65

Feb 21 / Boys Basketball

Winston Churchill High School

73

Feb 7 / Boys Basketball

Winston Churchill High School

55

Jan 24 / Boys Basketball

Winston Churchill High School

53

Jan 24 / Girls Basketball

Winston Churchill High School

62

Jan 15 / Boys Basketball

Winston Churchill High School

72

Jan 15 / Girls Basketball

Winston Churchill High School

64

Jan 10 / Boys Basketball
The Churchill Observer- May 2018