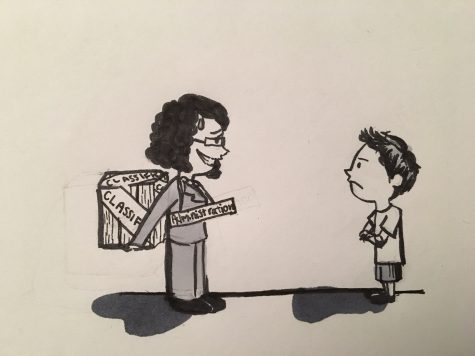 January 11, 2017
We think of CHS as place where all are welcome and as a place where students have the support they need. But time and time again, this ideal has unfortunately been proven incorrect. Over the past year, CHS has been through an extraordinary number of emotional stressors. As a community, we look towards...
By Andrea Mirviss, Editor-in-Chief

May 28, 2010
A typical teenager girl turns on her computer, signs on to Facebook and updates her status with what she did that day and what she will do for the rest of the day. She may spend the next hour or two flipping through her friends' Facebook pages, and she will probably check the top of the screen constantly...
Winston Churchill High School

63

Mar 4 / Girls Basketball

Winston Churchill High School

72

Mar 2 / Girls Basketball

Winston Churchill High School

60

Feb 21 / Girls Basketball

Winston Churchill High School

65

Feb 21 / Boys Basketball

Winston Churchill High School

73

Feb 7 / Boys Basketball

Winston Churchill High School

55

Jan 24 / Boys Basketball

Winston Churchill High School

53

Jan 24 / Girls Basketball

Winston Churchill High School

62

Jan 15 / Boys Basketball

Winston Churchill High School

72

Jan 15 / Girls Basketball

Winston Churchill High School

64

Jan 10 / Boys Basketball
The Churchill Observer- May 2018