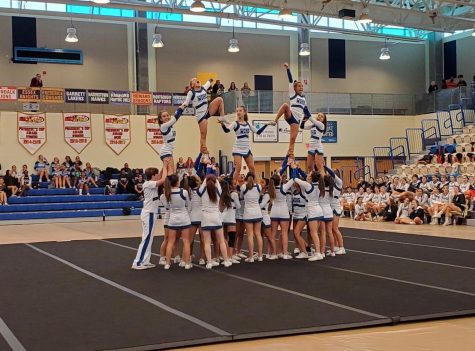 By Jordyn Green, Online Editor-in-Chief

November 20, 2019
The WCHS varsity cheer team is proving that they are more than just yelling on the sidelines; they are a tight-knit family working hard to represent the school name.  The team has risen to the top with a debut at the Division 1 level competitions. This has WCHS competing against schools like She...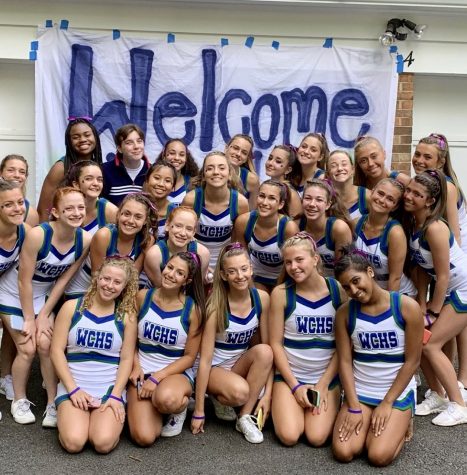 By Charley Hutton, Advertising & Subscription Manager

October 23, 2019
It's the typical fall Friday night at WCHS. The football team takes the field with overwhelming exhilaration. The bleachers are overflowing with eager students and restless parents. The air is ripe with the smell of fresh popcorn and greasy cheese pizza. And, beneath the gleaming stadium lights, is...
Winston Churchill High School

63

Mar 4 / Girls Basketball

Winston Churchill High School

72

Mar 2 / Girls Basketball

Winston Churchill High School

60

Feb 21 / Girls Basketball

Winston Churchill High School

65

Feb 21 / Boys Basketball

Winston Churchill High School

73

Feb 7 / Boys Basketball

Winston Churchill High School

55

Jan 24 / Boys Basketball

Winston Churchill High School

53

Jan 24 / Girls Basketball

Winston Churchill High School

62

Jan 15 / Boys Basketball

Winston Churchill High School

72

Jan 15 / Girls Basketball

Winston Churchill High School

64

Jan 10 / Boys Basketball
The Churchill Observer- May 2018