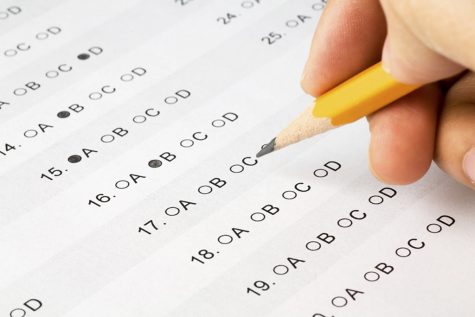 By Jasper Bernstein, Assistant Observations Editor

May 8, 2019
Although a lack of final exams may make WCHS students happy in the short-term, exams are a very important part of college. Without exams, students are not being prepared for the intensive rigors of college. In college, "Finals Week" is a series of exams that is traditionally administered after ...
By By Maddie Bernstein, Staff Writer

October 4, 2010
Montgomery County Public high schools are making changes to their Career Pathway and Internship programs in order to comply with new state laws and ensure that all of the high schools are operating similarly. Maryland recently created new laws regarding the College and Career Research and Development program...
Wednesday, May 15

Varsity Lacrosse

Winston Churchill High School 6 - Richard Montgomery High School 5

Monday, May 13

Varsity Lacrosse

Winston Churchill High School 16 - BCC 3

Friday, May 10

Varsity Lacrosse

Winston Churchill High School 13 - Walter Johnson High School 1

Monday, May 6

Varsity Softball

Winston Churchill High School 11 - Clarksburg High School 14

Friday, May 3

Varsity Baseball

Winston Churchill High School 11 - Magruder High School 2

Friday, May 3

Varsity Softball

Winston Churchill High School 24 - Seneca Valley High School 9

Tuesday, April 30

Varsity Lacrosse

Winston Churchill High School 8 - Damascus High School 15

Saturday, April 27

Varsity Lacrosse

Winston Churchill High School 4 - Richard Montgomery High School 6

Tuesday, April 23

Varsity Lacrosse

Winston Churchill High School 12 - Quince Orchard High School 2

Wednesday, April 17

Varsity Baseball

Winston Churchill High School 13 - Gaithersburg High School 3
The Churchill Observer- May 2018