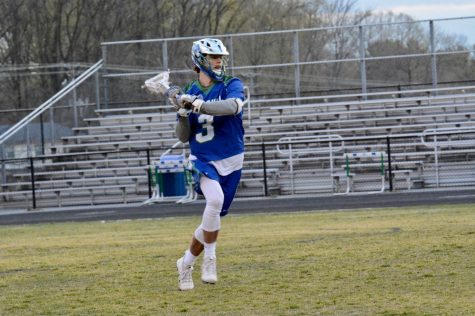 By Kyle Emery, Senior Writer

May 11, 2018
With an outstanding record and consistent performance unmatched by any other team at CHS, boys lacrosse has created quite a name for itself. The great success of this program is due in part to senior captain Reed Moshyedi. Finishing up his final season with the Bulldogs, Moshyedi looks ...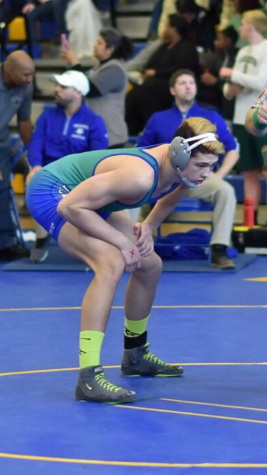 By Ethan C. Miller, Staff Writer

March 13, 2018
His opponent is in his grasp. He goes for the pin. Five seconds pass and a victor is declared. That victor is senior wrestling captain Andrew Welch. Varsity wrestling has once again put up an impressive season, boasting a 4A West Regional Championship win and finished the State finals in s...
Friday, October 25

Varsity Girls Volleyballl

Winston Churchill High School 3 - BHS 1

Friday, October 25

Varsity Boys Football

Winston Churchill High School 8 - BCC 14

Thursday, October 17

Varsity Boys Soccer

Winston Churchill High School 3 - Poolesville 1

Thursday, October 17

Varsity Girls Soccer

Winston Churchill High School 5 - Poolesville 0

Tuesday, October 15

Varsity Girls Field Hockey

Winston Churchill High School 6 - Wheaton 0

Monday, October 14

Varsity Girls Soccer

Winston Churchill High School 7 - Rockville 0

Thursday, October 10

Varsity Boys Soccer

Winston Churchill High School 0 - Whitman 7

Thursday, October 10

Varsity Girls Volleyball

Winston Churchill High School 0 - Wootton 3

Monday, October 7

Varsity Girls Volleyball

Winston Churchill High School 3 - Whitman 0

Tuesday, October 1

Varsity Girls Volleyball

Winston Churchill High School 3 - RM 0

Friday, September 27

Varisty Boys Football

Winston Churchill High School 0 - QO 64

Wednesday, September 25

Varsity Girls Soccer

Winston Churchill High School 11 - Einstein High School 2
The Churchill Observer- May 2018