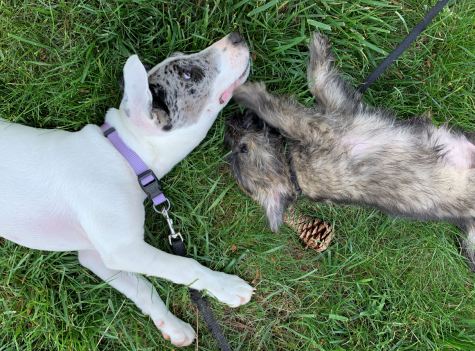 By Austin Vinner, Observations Editor

May 29, 2020
During this crazy quarantine, pets have become a huge part of many people's lives. Whether it is rekindling an old routine of walking your dog or welcoming a new animal into the family, pets influence many of our lives. It is important to remember that we influence our pet's lives as well. The c...
By Jordan Maser Staff Writer

May 20, 2011
Recent events, such as the earthquakes in Japan and Haiti, have left several thousand children without familes or homes, driving the public to help. The requests to adopt a child from a country that has suffered from a natural disaster typically increase significantly during a natural disaster. However,...
Winston Churchill High School

63

Mar 4 / Girls Basketball

Winston Churchill High School

72

Mar 2 / Girls Basketball

Winston Churchill High School

60

Feb 21 / Girls Basketball

Winston Churchill High School

65

Feb 21 / Boys Basketball

Winston Churchill High School

73

Feb 7 / Boys Basketball

Winston Churchill High School

55

Jan 24 / Boys Basketball

Winston Churchill High School

53

Jan 24 / Girls Basketball

Winston Churchill High School

62

Jan 15 / Boys Basketball

Winston Churchill High School

72

Jan 15 / Girls Basketball

Winston Churchill High School

64

Jan 10 / Boys Basketball
The Churchill Observer- May 2018