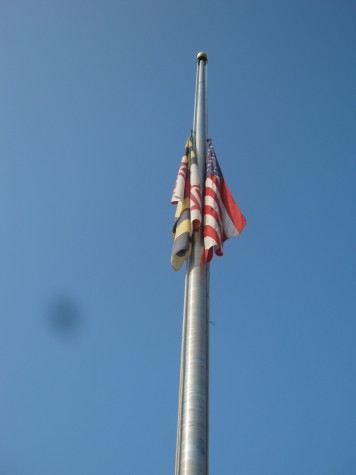 By Julia Reagan, Arts Editor

September 11, 2013
Today marks the twelfth anniversary of one of the most tragic events our country has experienced.  On this day, 12 years ago, four jet planes were hijacked by terrorists who attacked the New York World Trade Center and the Pentagon, killing 2,977 people. We continue to mourn those who died and remember...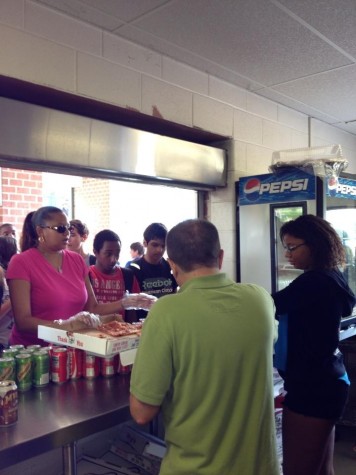 By Ana Faguy, Breaking News Writer

September 11, 2013
Hundreds of freshman pile into the CHS stadium waiting their turn for a hot slice of pizza and an ice cold soda as a part of the schools' effort to encourage the freshman class to get to know each other. "The first week is overwhelming," freshman class sponsor Kevin Doherty said. "This is...
Wednesday, March 4

Girls Basketball

Winston Churchill High School 63 - BCC 43

Monday, March 2

Girls Basketball

Winston Churchill High School 72 - WJ 32

Friday, February 21

Girls Basketball

Winston Churchill High School 60 - Damascus 10

Friday, February 21

Boys Basketball

Winston Churchill High School 65 - Damascus 70

Friday, February 7

Boys Basketball

Winston Churchill High School 73 - Northwest 59

Friday, January 24

Boys Basketball

Winston Churchill High School 55 - Whitman 56

Friday, January 24

Girls Basketball

Winston Churchill High School 53 - Whitman 33

Wednesday, January 15

Boys Basketball

Winston Churchill High School 62 - Whitman 58

Wednesday, January 15

Girls Basketball

Winston Churchill High School 72 - Whitman 29

Friday, January 10

Boys Basketball

Winston Churchill High School 64 - Wootton 50

Tuesday, January 7

Girls Basketball

Winston Churchill High School 65 - WJ 30

Friday, January 3

Boys Basketball

Winston Churchill High School 72 - Einstein 35
The Churchill Observer- May 2018