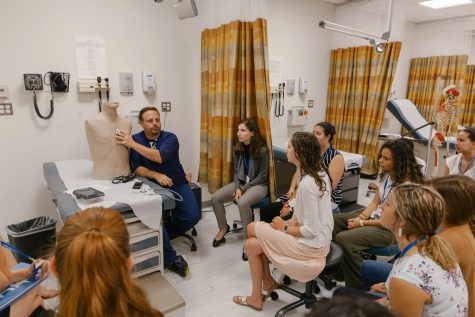 By Riley Hurr, News Editor

October 19, 2018

Filed under National, News, Top Stories
The New York University (NYU) School of Medicine announced Aug. 16 that it will cover the full tuition, roughly $55,018, of all current and future students regardless of financial need or merit. The goal is to help encourage all students to pursue their dreams without student debt getting in the way. In...
By Julia Lescht and Max Kandel

January 2, 2018

Filed under Local, National, News, Top Stories
Throughout the last few years the Boycott, Divestment, Sanctions (BDS) movement has become prevalent among U.S. college campuses as various Student Senate groups hold votes on whether to enact or promote BDS at their universities. Most of the time, these resolutions are non-binding, as in the college ...