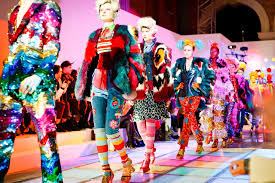 By Nora Holland, Opinions Editor

November 26, 2018

Filed under CHS Community, Features, Students, Teachers
Need a cheap yet fashionable outfit fast? Never fear! Look no further than Forever 21; it has everything you could possibly hope for and more, as long as you do not mind contributing to water pollution and supporting the brand's violations of federal law. Fast fashion, by definition, is a term used...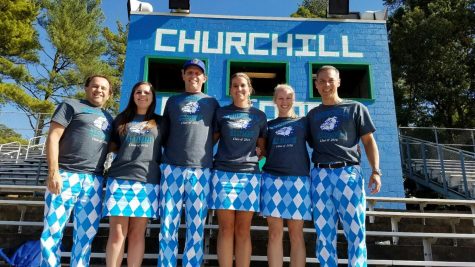 By Sara Heimlich, Editor-In-Chief

October 25, 2017

Filed under Features, Teachers, Top Stories
When it comes to the Churchill spirit, there's no department that does "Bulldog Pride" better than the social studies department. Throughout the years, the social studies department has developed many traditions and continues to create new ones aimed at fostering a sense of school spirit and...
Friday, November 9

Varsity Football

Winston Churchill High School 20 - Northwest High School 56

Friday, November 9

Varsity Football

Winston Churchill High School 20 - Northwest 56

Monday, November 5

Varsity Field Hockey

Winston Churchill High School 0 - Dulaney 2

Monday, November 5

Girls Varsity Volleyball

Winston Churchill High School 0 - B-CC 3

Friday, November 2

Varsity Soccer

Winston Churchill High School 0 - Whitman 3

Thursday, November 1

Girls Varsity Soccer

Winston Churchill High School 0 - Whitman 2

Friday, October 19

Boys Varsity Soccer

Winston Churchill High School 3 - Kennedy 1

Friday, October 19

Varsity Football

Winston Churchill High School 42 - Seneca Valley 6

Thursday, October 18

Girls Varsity Field Hockey

Winston Churchill High School 1 - Blake 3

Wednesday, October 17

Girls Varsity Soccer

Winston Churchill High School 6 - Blair 0
The Churchill Observer- May 2018