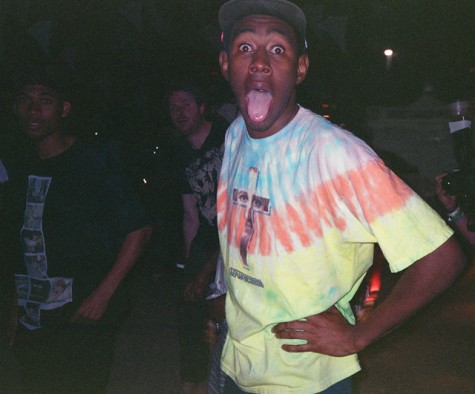 By Kara Phillips, Senior Writers

April 26, 2013
Constantly being in the limelight, celebrities and other public figures must build a tough exterior in order to endure the inevitable criticism. This exterior, however, can become difficult to penetrate, leaving fans feeling disappointed and public icons feeling bitter. Tyler, the Creator, Odd Fut...
By By Vasant Joseph: Editor-in-Chief

January 4, 2010
Records are made to be broken, but rarely does one person shatter them all. As a captain and sprinter on the indoor and outdoor track teams, senior Katie Wolf has made an annual traditional of breaking school records in every event she competes in. "Even in her freshman year, [Wolf] broke every...
Winston Churchill High School

63

Mar 4 / Girls Basketball

Winston Churchill High School

72

Mar 2 / Girls Basketball

Winston Churchill High School

60

Feb 21 / Girls Basketball

Winston Churchill High School

65

Feb 21 / Boys Basketball

Winston Churchill High School

73

Feb 7 / Boys Basketball

Winston Churchill High School

55

Jan 24 / Boys Basketball

Winston Churchill High School

53

Jan 24 / Girls Basketball

Winston Churchill High School

62

Jan 15 / Boys Basketball

Winston Churchill High School

72

Jan 15 / Girls Basketball

Winston Churchill High School

64

Jan 10 / Boys Basketball
The Churchill Observer- May 2018