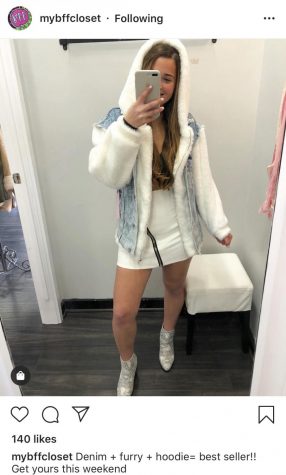 By Ava Freeman, Features Editor

January 3, 2020
Making money as a teen seems like a difficult task. Often, companies prefer to hire adults with years of experience or someone with at least a high school degree. However, this does not have to be the case as nowadays there are many opportunities for high schoolers to work or make money. Here is a l...
By Hanna Taft, Staff Writer

October 5, 2010
How do students perceive one another? Maybe as the laxer, the cheerleader, the rebel, the artist or even the valedictorian. However, very few, if any, really know what goes on behind the facade, and MTV wants to get to the bottom of high school's deepest, darkest secrets. If You Really Knew Me ...
Winston Churchill High School

63

Mar 4 / Girls Basketball

Winston Churchill High School

72

Mar 2 / Girls Basketball

Winston Churchill High School

60

Feb 21 / Girls Basketball

Winston Churchill High School

65

Feb 21 / Boys Basketball

Winston Churchill High School

73

Feb 7 / Boys Basketball

Winston Churchill High School

55

Jan 24 / Boys Basketball

Winston Churchill High School

53

Jan 24 / Girls Basketball

Winston Churchill High School

62

Jan 15 / Boys Basketball

Winston Churchill High School

72

Jan 15 / Girls Basketball

Winston Churchill High School

64

Jan 10 / Boys Basketball
The Churchill Observer- May 2018