By Ava Freeman, Features Editor

May 10, 2019

Filed under News, School, Top Stories
Teasing is an inevitable part of growing up: almost everyone goes through it. However, when this teasing becomes repetitive with the intent to hurt someone, it becomes a more serious issue. According to the National Bullying Prevention Center, over one in five children and teenagers report to have...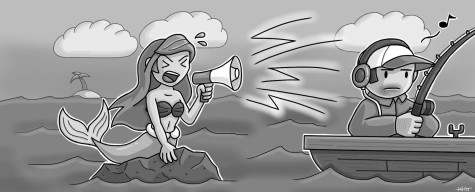 February 25, 2016

Filed under Observer Opinion, Opinions
If The Little Mermaid taught us anything, it was to value our voices. Oftentimes, students take their voice and ability to represent themselves within the school system for granted. Or they underestimate it. Whether or not students use their voice for prom or progress, it's time to realize...
Wednesday, May 15

Varsity Lacrosse

Winston Churchill High School 6 - Richard Montgomery High School 5

Monday, May 13

Varsity Lacrosse

Winston Churchill High School 16 - BCC 3

Friday, May 10

Varsity Lacrosse

Winston Churchill High School 13 - Walter Johnson High School 1

Monday, May 6

Varsity Softball

Winston Churchill High School 11 - Clarksburg High School 14

Friday, May 3

Varsity Baseball

Winston Churchill High School 11 - Magruder High School 2

Friday, May 3

Varsity Softball

Winston Churchill High School 24 - Seneca Valley High School 9

Tuesday, April 30

Varsity Lacrosse

Winston Churchill High School 8 - Damascus High School 15

Saturday, April 27

Varsity Lacrosse

Winston Churchill High School 4 - Richard Montgomery High School 6

Tuesday, April 23

Varsity Lacrosse

Winston Churchill High School 12 - Quince Orchard High School 2

Wednesday, April 17

Varsity Baseball

Winston Churchill High School 13 - Gaithersburg High School 3
The Churchill Observer- May 2018