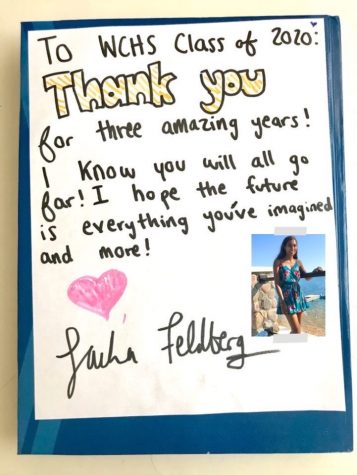 By Sacha Feldberg, Arts Editor

May 14, 2020
Cue the first song on my Spotify playlist from freshman year. It's "Innocence" by Avril Lavigne. That song symbolized a new era. Freshman year was full of hope, but at the core of it all, I was afraid of losing that sense of wonder throughout my high school years. Now cue the most-played song fr...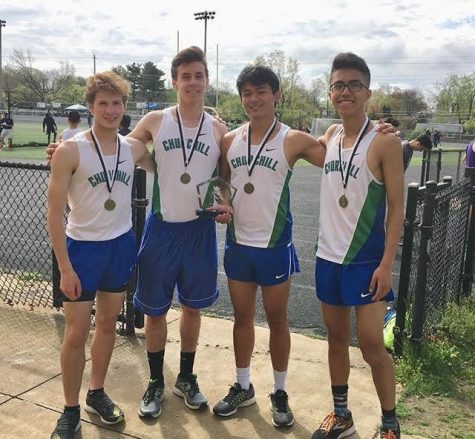 By Sacha Feldberg, Arts Editor

June 4, 2019
The spring sports season may be coming to a close, but for some athletes, that does not mean they are stopping. Some WCHS athletes participate in sports year-round, even when the school year is over. The grind never stops for many at WCHS. Sophomore Sam Wank is a member of the varsity track and cross...
Winston Churchill High School

63

Mar 4 / Girls Basketball

Winston Churchill High School

72

Mar 2 / Girls Basketball

Winston Churchill High School

60

Feb 21 / Girls Basketball

Winston Churchill High School

65

Feb 21 / Boys Basketball

Winston Churchill High School

73

Feb 7 / Boys Basketball

Winston Churchill High School

55

Jan 24 / Boys Basketball

Winston Churchill High School

53

Jan 24 / Girls Basketball

Winston Churchill High School

62

Jan 15 / Boys Basketball

Winston Churchill High School

72

Jan 15 / Girls Basketball

Winston Churchill High School

64

Jan 10 / Boys Basketball
The Churchill Observer- May 2018