By Lauren Roseman, Business Manager

April 29, 2015
Nobody understands the saying "April showers bring May flowers" better than the students involved with the annual mulch sale fundraiser.  Although some students feel that selling mulch is too exhausting, the hard work of selling and delivering the mulch helps those May flowers bloom and pays off,...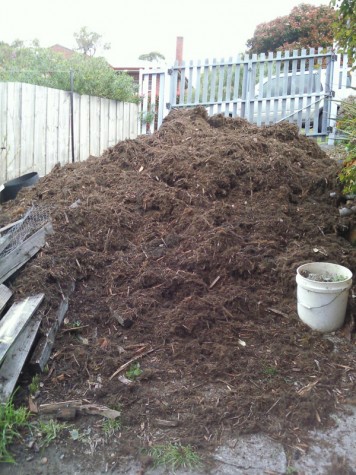 By By Julia Heimlich, Staff Writer

February 22, 2012
Seniors are currently holding their annual mulch sale to raise money for senior activities including the senior banquet, prom and graduation. Each bag of mulch costs $5 and will be delivered free of charge April 14 -15 for orders of 12 or more bags to zip codes 20854, 20817, 20852, 2...
Winston Churchill High School

63

Mar 4 / Girls Basketball

Winston Churchill High School

72

Mar 2 / Girls Basketball

Winston Churchill High School

60

Feb 21 / Girls Basketball

Winston Churchill High School

65

Feb 21 / Boys Basketball

Winston Churchill High School

73

Feb 7 / Boys Basketball

Winston Churchill High School

55

Jan 24 / Boys Basketball

Winston Churchill High School

53

Jan 24 / Girls Basketball

Winston Churchill High School

62

Jan 15 / Boys Basketball

Winston Churchill High School

72

Jan 15 / Girls Basketball

Winston Churchill High School

64

Jan 10 / Boys Basketball
The Churchill Observer- May 2018