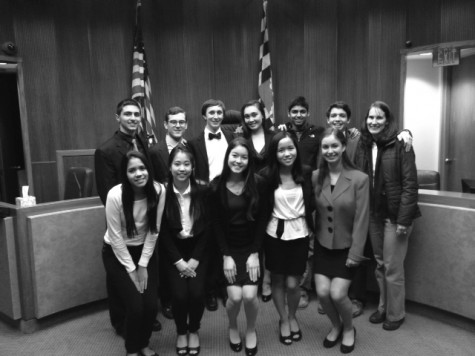 By Emily Birnbaum, Editor In Chief

March 24, 2014
Congratulations to the members of the CHS Mock Trial team who finished up their winter season undefeated, putting them amongst the top three Mock Trial teams in the county alongside Hebrew Academy and JDS. The team went on to compete in March playoffs. The playoffs are single round elimination, meaning ...
By Anu Jain, News Production Editor

March 1, 2010
The Mock Trial team began competing against other schools on Feb. 16 at the Rockville Courthouse. So far, they have a 1-1 record and must receive two more wins to participate in the playoffs. "We prepare for the Maryland State Bar Association Statewide High School Mock Trial Competition," team captain...
Winston Churchill High School

63

Mar 4 / Girls Basketball

Winston Churchill High School

72

Mar 2 / Girls Basketball

Winston Churchill High School

60

Feb 21 / Girls Basketball

Winston Churchill High School

65

Feb 21 / Boys Basketball

Winston Churchill High School

73

Feb 7 / Boys Basketball

Winston Churchill High School

55

Jan 24 / Boys Basketball

Winston Churchill High School

53

Jan 24 / Girls Basketball

Winston Churchill High School

62

Jan 15 / Boys Basketball

Winston Churchill High School

72

Jan 15 / Girls Basketball

Winston Churchill High School

64

Jan 10 / Boys Basketball
The Churchill Observer- May 2018