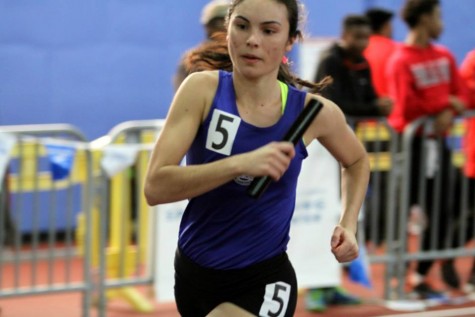 By Jasmine Baten, Photo Editor

March 23, 2015
Congratulations to senior Lucy Srour who recently committed to run track and cross country at Brown University next year. Srour has been running track for four years, competing at the regional and national level with the CHS varsity cross country team. "I started running freshman year for Churchill,...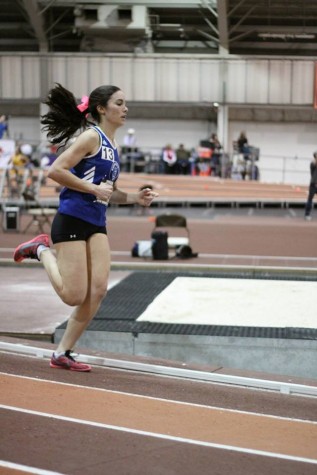 By Emiliana Cardinale, Production Editor

February 24, 2015
Senior Lucy Srour finished the Virginia Tech invitational Jan. 31 with a mile time of 5:05, breaking the previous CHS record of 5:06, which Maryam Fikri set in 2008 and held for about six years. "It was super exciting, but it was extra exciting that this happened senior year because it's my last...
Winston Churchill High School

63

Mar 4 / Girls Basketball

Winston Churchill High School

72

Mar 2 / Girls Basketball

Winston Churchill High School

60

Feb 21 / Girls Basketball

Winston Churchill High School

65

Feb 21 / Boys Basketball

Winston Churchill High School

73

Feb 7 / Boys Basketball

Winston Churchill High School

55

Jan 24 / Boys Basketball

Winston Churchill High School

53

Jan 24 / Girls Basketball

Winston Churchill High School

62

Jan 15 / Boys Basketball

Winston Churchill High School

72

Jan 15 / Girls Basketball

Winston Churchill High School

64

Jan 10 / Boys Basketball
The Churchill Observer- May 2018