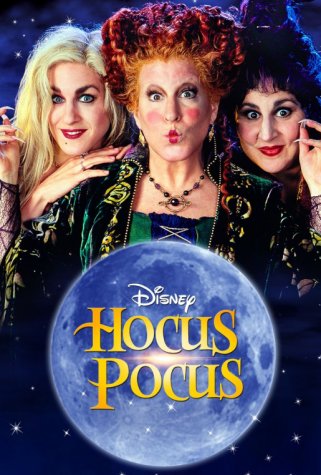 By Aliki Dimitoglou, Advertising & Subscriptions Manager

October 23, 2019
    It is finally time for fall--let the sweater-wearing, leaf-falling and candy-eating traditions commence. Along the journey of intense buildup to the special day of Halloween, there are a variety of Halloween-related customs, one of them being the binge watching of seasonal movies. Halloween is u...
By Danielle Kiefer, Arts Editor

October 28, 2013
'Tis the season full of candy corn, pumpkins and plenty of scares. In honor of Halloween, the Observer took a look at CHS students' favorite movies to watch on Oct. 31. Many students enjoy the Halloweentown tetralogy, a series of Disney Channel TV movies. "I like to watch the Halloweentown mar...
Winston Churchill High School

63

Mar 4 / Girls Basketball

Winston Churchill High School

72

Mar 2 / Girls Basketball

Winston Churchill High School

60

Feb 21 / Girls Basketball

Winston Churchill High School

65

Feb 21 / Boys Basketball

Winston Churchill High School

73

Feb 7 / Boys Basketball

Winston Churchill High School

55

Jan 24 / Boys Basketball

Winston Churchill High School

53

Jan 24 / Girls Basketball

Winston Churchill High School

62

Jan 15 / Boys Basketball

Winston Churchill High School

72

Jan 15 / Girls Basketball

Winston Churchill High School

64

Jan 10 / Boys Basketball
The Churchill Observer- May 2018