By Ariana Etessami, Staff Writer

February 28, 2013
Before scoring a glamorous job as a writer for the New York Star, before becoming a fashion icon and way before Mr. Big, Carrie Bradshaw was a normal teenager just beginning to experience the world and all it has to offer. In the CW's new series The Carrie Diaries, airing Mondays at 8 p.m., actres...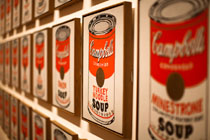 By Ariana Etessami, Staff Writer

October 1, 2012
You've just come down with the flu, it's a rainy day and you just had a fight with your parents. It's one of those days. You usually wouldn't think twice about reaching for a can of some yummy, hits-the-spot chicken noodle soup—that is, until now. Recent studies have shown that this popular ...
Winston Churchill High School

63

Mar 4 / Girls Basketball

Winston Churchill High School

72

Mar 2 / Girls Basketball

Winston Churchill High School

60

Feb 21 / Girls Basketball

Winston Churchill High School

65

Feb 21 / Boys Basketball

Winston Churchill High School

73

Feb 7 / Boys Basketball

Winston Churchill High School

55

Jan 24 / Boys Basketball

Winston Churchill High School

53

Jan 24 / Girls Basketball

Winston Churchill High School

62

Jan 15 / Boys Basketball

Winston Churchill High School

72

Jan 15 / Girls Basketball

Winston Churchill High School

64

Jan 10 / Boys Basketball
The Churchill Observer- May 2018