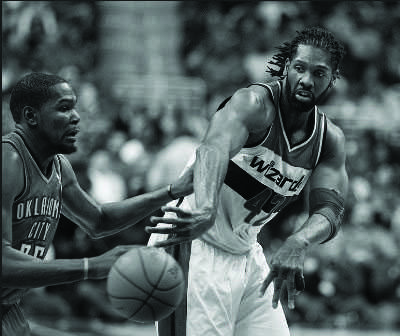 By Nathan Gertler, Online Sports Editor

May 27, 2015
Generally speaking, teams with better regular seasons are more successful in the playoffs.  The Wizards, however, a team that had an above-average season at best, and the Capitals, a team that didn't even win their own division, made amazing runs in the postseason. Resiliency, momentum, offensive...
By Ross Tannenbaum, Staff Writer

March 1, 2013
The Observer sifts through the hype and the hip to bring you topics worth Tweeting, talking and texting about. "Yolo" by the Lonely Island The Lonely Island is a popular comedy group that sings original songs on NBC's Saturday Night Live. Their latest single, "Yolo," makes fun of the popular ph...
Winston Churchill High School

63

Mar 4 / Girls Basketball

Winston Churchill High School

72

Mar 2 / Girls Basketball

Winston Churchill High School

60

Feb 21 / Girls Basketball

Winston Churchill High School

65

Feb 21 / Boys Basketball

Winston Churchill High School

73

Feb 7 / Boys Basketball

Winston Churchill High School

55

Jan 24 / Boys Basketball

Winston Churchill High School

53

Jan 24 / Girls Basketball

Winston Churchill High School

62

Jan 15 / Boys Basketball

Winston Churchill High School

72

Jan 15 / Girls Basketball

Winston Churchill High School

64

Jan 10 / Boys Basketball
The Churchill Observer- May 2018