By Lauren Roseman, Production Editor

October 28, 2015
This year, the Creative and Performing Arts Signature Program is undergoing changes to help improve the program by making it easier to keep track of program requirements. The changes include the creation of a Google Classroom account for the Academy, the addition of a point-system, a yearly portfolio...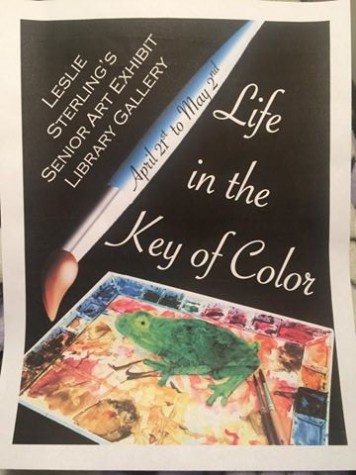 By Kim Rooney, Production Editor

May 29, 2014
Ever since she joined the Academy of Creative and Performing Arts, senior Leslie Sterling has been preparing to complete her senior capstone project—building her portfolio of photographs, choosing a theme and designing a poster to advertise her display. Seniors in the Visual Arts focus of the Arts...
Winston Churchill High School

63

Mar 4 / Girls Basketball

Winston Churchill High School

72

Mar 2 / Girls Basketball

Winston Churchill High School

60

Feb 21 / Girls Basketball

Winston Churchill High School

65

Feb 21 / Boys Basketball

Winston Churchill High School

73

Feb 7 / Boys Basketball

Winston Churchill High School

55

Jan 24 / Boys Basketball

Winston Churchill High School

53

Jan 24 / Girls Basketball

Winston Churchill High School

62

Jan 15 / Boys Basketball

Winston Churchill High School

72

Jan 15 / Girls Basketball

Winston Churchill High School

64

Jan 10 / Boys Basketball
The Churchill Observer- May 2018