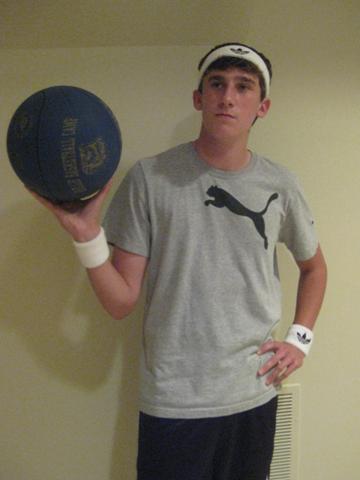 Another NBA regular season has come and gone.  The 62-game season seemed to fly by faster than most seasons.  As always, awards were given to the most elite players and coaches in the league Saturday, May 12.  Once again, Lebron James of the Miami Heat was awarded with the most coveted title of them all: League MVP.
This year proved to be one of the toughest years for the MVP voters.  The debate went back and forth over whether the winner should be Lebron or Oklahoma City's Kevin Durant.
Although Lebron won, and I consider myself to be a pretty smart guy, I cannot understand why he of all people was awarded this title.  In this season, Kevin Durant has a higher scoring, rebounding and blocking average per game than Lebron had.  That covers the basics of offense, defense and hustle.
Getting away from the stats, one of the biggest criticisms of Lebron during the season was that he could not finish in the fourth quarter of close games, and these accusations were completely true.
I remember watching a Heat game in which the Heat were neck-and-neck with its opponent down the stretch.  In the closing seconds of the game with the Heat down one, Lebron gave up the ball to–of all people–Udonis Haslem.  For the vast majority of you who haven't heard of Udonis Haslem….exactly.  You haven't heard of him.  Yet all of you have heard of the great King James who was supposed to be the next Michael Jordan and blah blah blah.  So shouldn't he have taken the shot?
My point isn't that Lebron is a stupid basketball player, because he is far from it.  But shouldn't the League MVP take a shot in the waning seconds of a close basketball game, with the whole team watching as his greatness leaps into the air, defying the laws of gravity and making an improbable shot that paves a yellow brick road for his team to follow to the promise land of victory?
Yes, this is slightly dramatic, but you get my point.  And FYI, in one of the first games of the season, against the Dallas Mavericks who beat them in the Western Conference Finals last year, Kevin Durant did just what was described above.  With defenders draped all over him, he took a fade away three from three feet behind the arc and nailed it for the sensational win.
Sounds like an MVP to me.