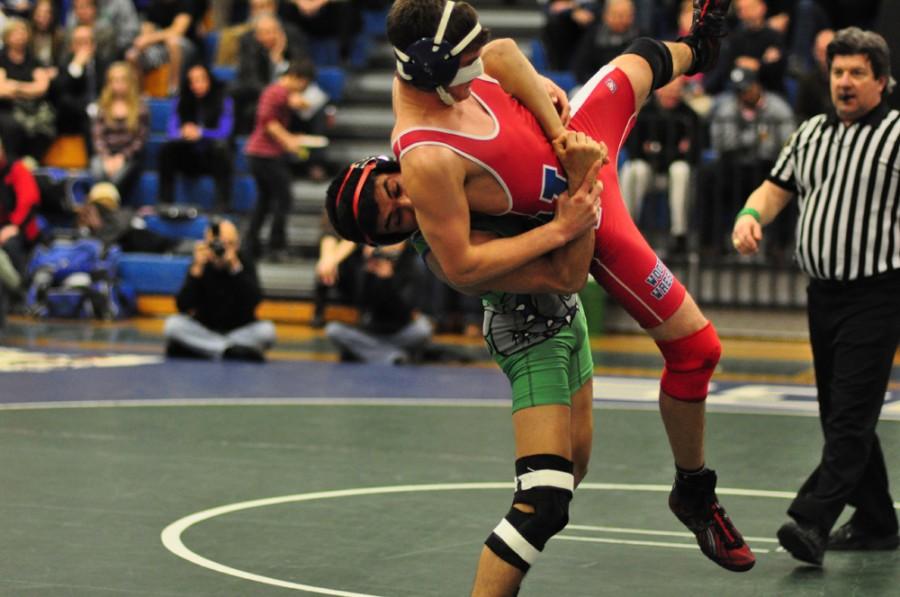 After starting strong with a 7-1 record, the wrestling team fell short of the postseason after losing to Springbrook, Walter Johnson and Wootton.
Expectations were very high for the team, which has talented wrestlers including 11 seniors. The team looked to seasoned wrestlers like sophomore Hunter Sutton, who won the state championship last year, to lead the team.
"We thought we were going to have a good season," assistant coach Don Higgins said. "We had a lot of returning starters so hopes were high."
The team's new coach Timothy Lowe, a two-time state champion at Einstein High School, was expected to help the team improve from its 5-7 record last season.
According to sophomore Hunter Daniel, Lowe is an extremely good coach and has helped the team improve.
The team had a 7-1 record until it lost to Springbrook Jan. 7, Walter Johnson Jan. 28 and to Wootton Feb. 3.
CHS lost to Springbrook 24-40 and only had two pins by brothers senior Jake Sutton and Hunter Sutton.
Several weeks later the team suffered a disappointing loss to Walter Johnson 21-37, a season low score in which the team only had one pin by senior Marcos Macedo. Losing to Walter Johnson pushed the team out of the running for the dual championship.
According to Daniel, Walter Johnson was the toughest opponent the team faced all year.
"They have a lot of talented players," Daniel said.
To finish of the season the team lost to Wootton 29-39 with only one pin by senior Peter Heilbron.
Despite not advancing to the county tournament as a whole, all the varsity players will compete individually in the county wrestling matches that began Feb. 17 at Blair High School. The team works out after school to prepare for the matches.
Despite the loss of 11 seniors next year including senior captain Jake Sutton, Higgins still expects the team to be extremely talented next year.
"Were going to be better," Higgins said. "The next two years will be the best in CHS wrestling history."