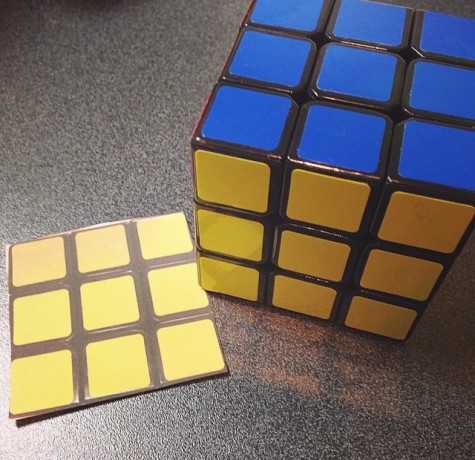 By Madison Hurr, Arts Editor

October 24, 2014
With the advent of 3D printing, the technological world has entered a revolutionary period. CHS' "Think Big" entrepreneurship club plans to bring this technological revolution home and raise funds for a 3D printer for students and staff to use during instruction or at their discretion to create...
By Madison Hurr, Arts Editor

May 30, 2014
Ask teenagers what their favorite chain restaurant is, and they're bound to answer "Chipotle." The perfect complement to the Starbucks Coffee next door, Chipotle Mexican Grill is replacing Chicken Out Rotisserie in Potomac Village this summer. It's every food-lover's dream come true. Founded...
Friday, December 6

Boys Basketball

Winston Churchill High School 61 - Paint Branch 63

Friday, December 6

Girls Basketball

Winston Churchill High School 66 - Paint Branch 64

Wednesday, November 13

Girls Varsity Volleyball

Winston Churchill High School 1 - Arundel 3

Saturday, November 2

Girls Varsity Soccer

Winston Churchill High School 2 - Quince Orchard 1

Friday, October 25

Varsity Girls Volleyballl

Winston Churchill High School 3 - BHS 1

Friday, October 25

Varsity Boys Football

Winston Churchill High School 8 - BCC 14

Thursday, October 17

Varsity Boys Soccer

Winston Churchill High School 3 - Poolesville 1

Thursday, October 17

Varsity Girls Soccer

Winston Churchill High School 5 - Poolesville 0

Tuesday, October 15

Varsity Girls Field Hockey

Winston Churchill High School 6 - Wheaton 0

Monday, October 14

Varsity Girls Soccer

Winston Churchill High School 7 - Rockville 0

Thursday, October 10

Varsity Boys Soccer

Winston Churchill High School 0 - Whitman 7

Thursday, October 10

Varsity Girls Volleyball

Winston Churchill High School 0 - Wootton 3
The Churchill Observer- May 2018