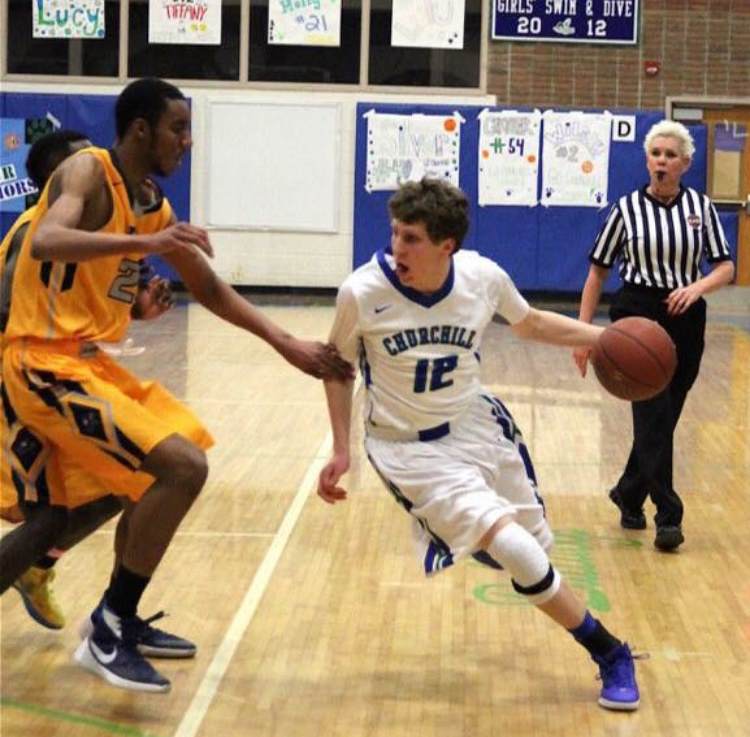 Photo Courtesy of Jared Robinson
With the majority of players returning to varsity and the addition of a few sharpshooters, the CHS boys varsity basketball team is poised for a massive improvement upon last season.
CHS finished with a 12-11 (8-4 in Maryland 4A South Division) record last season but with all but three players returning this year, they hope past experiences will help them compete for states.
"We are a more experienced team this year compared to last," coach Robert Bean said. "If we stay humble and hungry, we should improve on last year's performance."
According to a Nov. 30 Washington Post article, CHS will be competitive in upcoming season due to key contributors including junior Reed Moshyedi and seniors Bradley Leventhal, Michael Schultz and Jared Robinson.
Robinson, who averaged 5.5 points per game last season for CHS, is very confident that the team will take a big step forward this season.
"We have many experienced varsity players," Robinson said. "Also, the team is more competitive in practice and wants to win more than in years past."
Junior Jake Ruben, a new addition to this year's team, believes if the team plays to its potential, the sky's the limit.
[I believe that] we can win regions as we have great chemistry," Ruben said.
Bean, who is entering his fourth season as head coach, believes CHS has the talent to compete with anybody in their region.
"I believe that we will be a very competitive team by the end of the year," Bean said. "We are going to be a tough team to face in the playoffs."
As of Jan. 4, CHS is 6-5 with victories over Northwood, Springbrook, Sherwood, Walter Johnson and Magruder.
One of the catalysts of their success so far has been their improved defense. Through four games, CHS is giving up just 52 points per game after giving up 60 points per game through this point last season.
CHS next game is Jan. 10 against BCC.