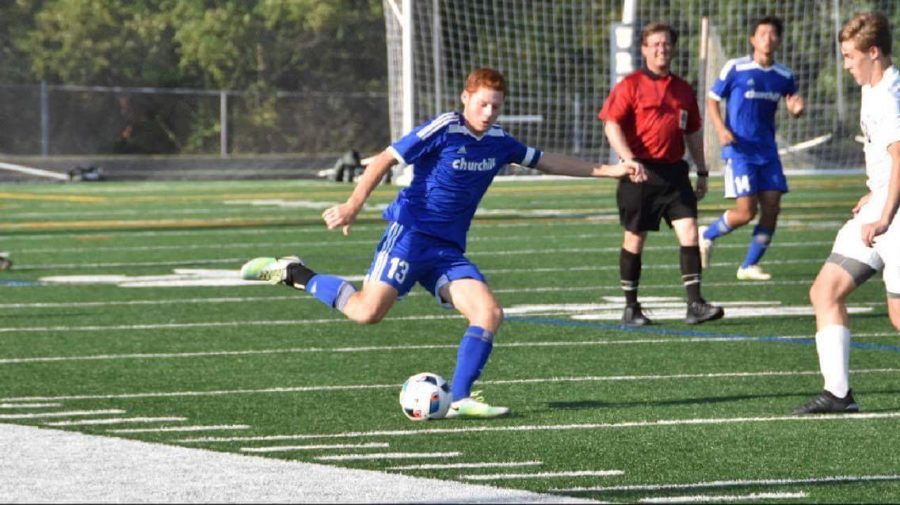 Photo Courtesy of Jack Stern
Bolstered by an improved defense and a majority of players returning, the CHS boys varsity soccer team hopes to build on last season's progress.
The Bulldogs finished last season with a 5-9 overall record and an early playoff exit but, with thirteen seniors returning, the team will be much improved.
"I place no limits on what this team can accomplish," head coach Arnold Tarzy said.
Junior Darius Siahpoosh, a new addition to the team this season, is very optimistic about this season as well.
"We are better because we have more technically skilled players," Siahpoosh said. "Having seniors is great for the experience down the stretch."
Senior captain Jack Stern, the top scorer on last years team with eight goals, is convinced the team will take a step forward as well.
"The intensity is much higher; the players are taking this season much more seriously," Stern said.
Tarzy believes that although CHS is in the most difficult region in the state in 4A South, the sky's the limit when the team plays to its full potential.
"With a very competitive region that holds perhaps the overwhelming majority of the top teams in the state, it's difficult to predict a finish," Tarzy said. "If we do what we're capable of, we'll finish as a satisfied team."
CHS's defense is much improved through five games as a team. The Bulldogs have conceded just nine goals opposed to last season where they had conceded 12 goals through this point in the season. CHS is also out of the gates fast with a 4-1-2 overall record as of Sept. 25.
All evidence points to a strong season for the CHS boys varsity soccer team due to an overwhelming amount of experience and talent. The promise from last season appears to be coming to fruition this year and a deep run in the postseason looks like a very real possibility.