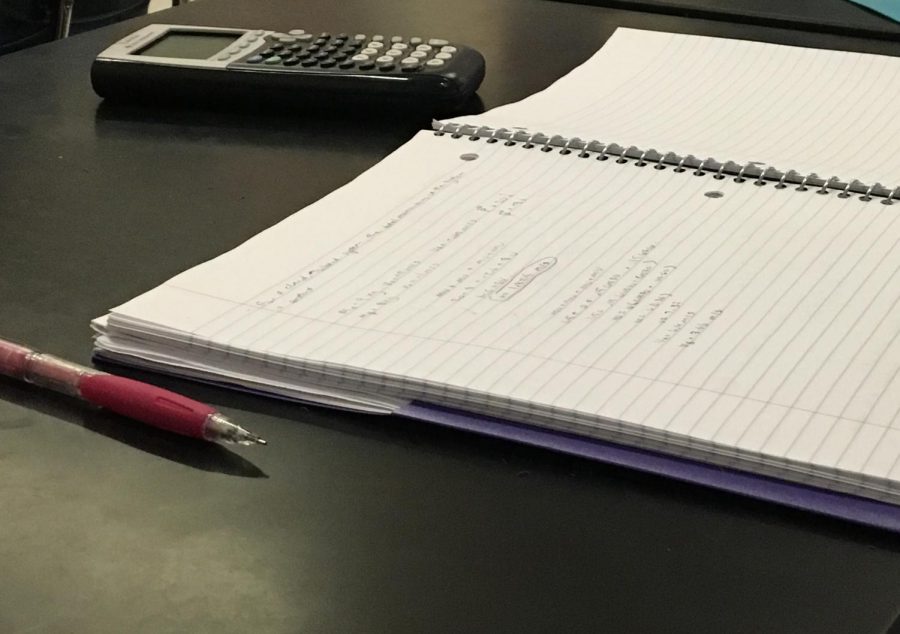 Photo By Ethan C. Miller
A full ride to college is something most people only dream of. However, several CHS students have a shot at winning full tuition to the University of Maryland (UMD).
UMD held its 39th annual high school math competition Oct. 25 (Part One) and Nov. 29 (Part Two). The Part One test is open to all high school students in Maryland and Washington, D.C. It consists of 25 multiple-choice problems with a time constraint of 75 minutes. Students who achieved a score of 48 or above qualified for the Part Two test. Part Two  has five short-answer problems with a two hour time limit. Seven CHS students qualified for Part Two of the competition, which is more than years' past.
"I decided to try the competition because I've never done any math competitions before," junior Ethan Li said. "I wanted to have fun and see how I could do compared to others here at Churchill."
Li and the other six CHS finalists scored well over the median score of 26, as they needed a score of 48 or over to qualify for Part Two.
"I wanted to participate because I personally like math so I could have a chance just to compete in a subject I enjoy," senior Bennett Yang said.
Sophomore Lucas Lin was one of the other CHS students to qualify for the second part of the test. Despite his success in the competition, Lin isn't stressing over his Part Two results.
"I've never really been a competitive math kind of guy," Lin said. "I think I did fairly well for my first time in any kind of competition like this. I won't pay attention too much to my score when it comes out and I'll be more excited to do it again next year."
While it would be great for a CHS student to win, a CHS student has not won in recent memory. CHS has failed to rank amongst the top three from 1998-2014 (data not available for other years), however it's still possible for a CHS student to take home the grand prize.
"It would be pretty cool [to win], but it's not going to happen." Li said. "There are so many students from other schools in Maryland who are unbelievably smart, and they're the ones who always top the list. Hopefully one of us from CHS can get an honorable mention!"