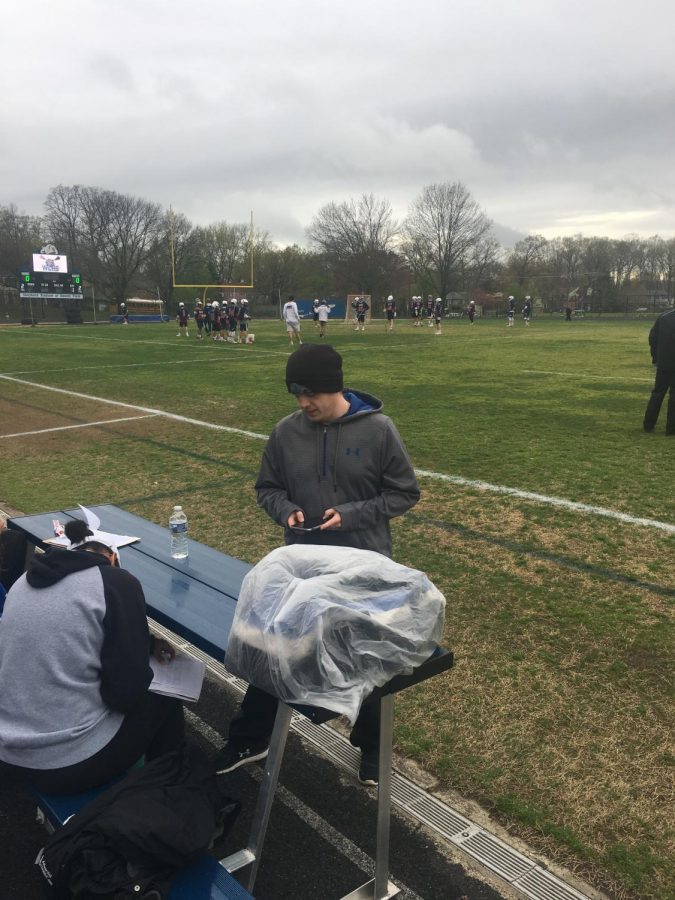 Ethan Miller
Change is always present in high school sports, whether it be the players or coaches making game-changing decisions. However, for the last five years, Kevin Hauschild has been the glue in the operations of CHS sports as the clock operator.
CHS alumnus Hauschild has decided to hang up his timer for the last time at the conclusion of this spring season to pursue a career as a police officer.
"I first started doing this just as an after-school activity," Hauschild said. "But, once I realized that I was actually good at it, I decided that I would continue and possibly make it a career," Hauschild said.
Although Hauschild has manned the clock for some of the most historic games in CHS sports—including countless senior nights, rivalry games and homecoming fixtures—one game in particular stands out.
"My favorite game was when the boys lacrosse team won a double overtime thriller in the 2015 playoff semifinals," Hauschild said. "It was a crazy experience and nothing will ever top that."
As Hauschild starts the clock on a new chapter of his life, he looks to apply the lessons and memories of his time as a clock operator toward becoming the best police officer he possibly can.
"Operating the clock has not only given me unforgettable memories I will always cherish, but it has also taught me patience and communication skills that I know will benefit me as a police officer," Hauschild said.