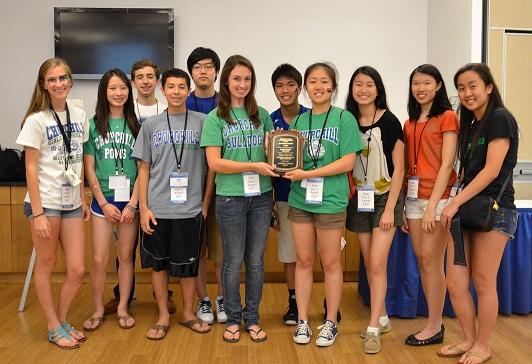 Congratulations to the following students who volunteered at the Community Health Expo July 14.
Alex Boukhvalova
Brian Chen
Anna Duh
Alex Fang
Christopher Gauch
Mary Lee Lawrence
Amy Lin
Crystal Liu
Alex Pu
Charlena Zhang
Katie Zhao
The Expo was held to increase awareness and education on healthy lifestyle and preventative screenings.
Of the 11 students who participated, Pu, Zhang, Fang, Lin and Zhao created and presented a poster at the science fair on the psychology of healthy eating.
"The Expo was really fun because we were able to see and learn so much about the sciences," Zhao said.