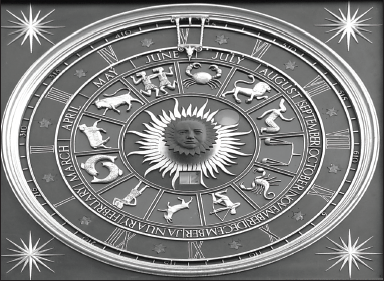 Photo Courtesy of Creative Commons
Whether it is finding out what your week will be like or determining the type of vegetable you are, horoscopes are always fun to read.
Zodiac signs are astrological signs based on one's date of birth. Many social media outlets, such as Instagram, Snapchat and Buzzfeed have been posting fun and intriguing photos with descriptions such as "Signs When the World Ends," or daily advice and encouragement for zodiac signs.
"I love reading my horoscopes," sophomore Anisa Saisan said. "They always pop up on Instagram or Snapchat and it's really fun to see what my daily horoscope is or something completely random like what battery percentage I am."
While some love reading their daily horoscope, others do not care much for it. While they may be fun to read, some find them to be unrealistic and unreliable.
"I don't have much interest in zodiac signs," sophomore Katie Monteferrante said. "I will admit, they are interesting to read once in awhile but it isn't something I would go out of my way to read or look at."
Recently, NASA has discovered a new astrological sign, which would place thirteen constellations in the zodiac instead of twelve. This discovery could throw off the original zodiac dates. It is believed the Babylonian's left out Ophiuchus, the thirteenth star sign. The inclusion of the constellation in the zodiac would change the astrological calendar that has been used for millenia.
According to a Sept. 29 article from The Weather Channel, a discussion on the National Aeronautics and Space Administration (NASA) site explained how the sky has shifted because the Earth's axis is not pointing in the same direction as it was three millennia ago.
On the other hand, NASA has not hinted at changing the astrological signs. As of now, they are still planning to keep the signs the way they are.
According to an Oct. 8 Morning Ledger article, NASA clarified that they are studying Astronomy, not Astrology, and have not changed any zodiac signs. Also, many astrologers have insisted that nothing has changed.
"I don't mind that NASA may or may have not changed the zodiac signs," Saisan said. "It would be a little disappointing if they actually have changed since I'd have to look at a different sign than what I'm used to, but it definitely won't have a huge impact on me."