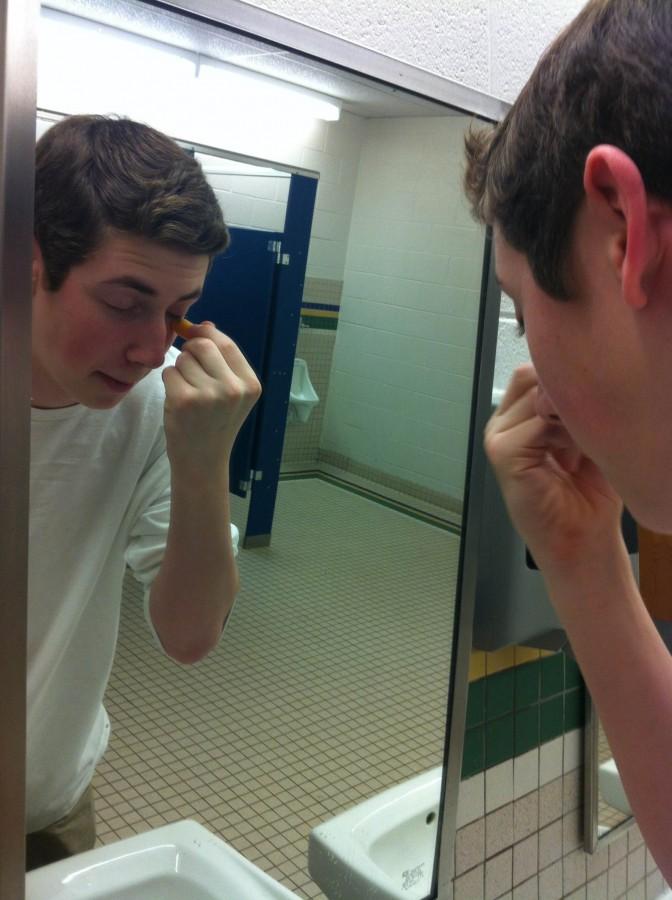 A new phenomenon has spread through the halls of CHS like wildfire, and this new trend is unlike many others. Simply put, it involves Burt's Bees Peppermint lip balm.
"Beezing," as it is called, is to spread Burt's Bees peppermint lip balm on one's eyelids to obtain a weird yet enticing sensation.
"When you beeze, it's like your eyes are eating a York peppermint patty," senior Dilan Hettiarachchi said. "There is just this cool, minty sensation on your eyelids."
With its unknown origin, Beezing is a trend not only at CHS, but also around the country, with stories of Beezing coming from the states of New Jersey and New York. Nevertheless, it is quickly spreading throughout the CHS population.
"I found out about beezing from my friends on cross country," junior Eric Murray said. "I now beeze twice a week."
The usage of the words "beezing" and "stung"—a word that describes the state after which you have applied the lip balm to the eyelids— may make beezing sound unhealthy and dangerous. This, however, is completely contrary to the truth. There is no health effect; the only effect of beezing is the sensation on the eyelids.
According to a Burt's Bees representative, Burt's Bees "does not make any claims about putting the lip balm on the eyelids."
"There is no downside to beezing," Murray said. "The only effect is the cool, minty sensation on the eyelids."
The common perception about beezing is that the minty, burning feeling on the eyelids helps keep the person alert and focused.
"I beeze to stay awake," senior Nikhil Perincherry said. "It helps me to stay alert and always be on my 'A' game."
As with all trends, many students in the CHS community are opposed to beezing because they perceive it as unsophisticated.
"The premise of beezing is one that appears to be very dumb since it is not something that you usually see," junior Olivia Shannon said.
However, many opponents of the fad find no reason for people not to try beezing other than the possibility of looking strange while doing it.
"It is something people should try at least once to experience," Shannon said. "It is a very interesting feeling."
Whether or not beezing is just another fad to come and go through the halls of CHS is a mystery, but its legacy is one that will leave an impact on the students who have tried it.
"To quote rapper Rich Homie Quan, beezing makes me feel some type of way," Murray said.