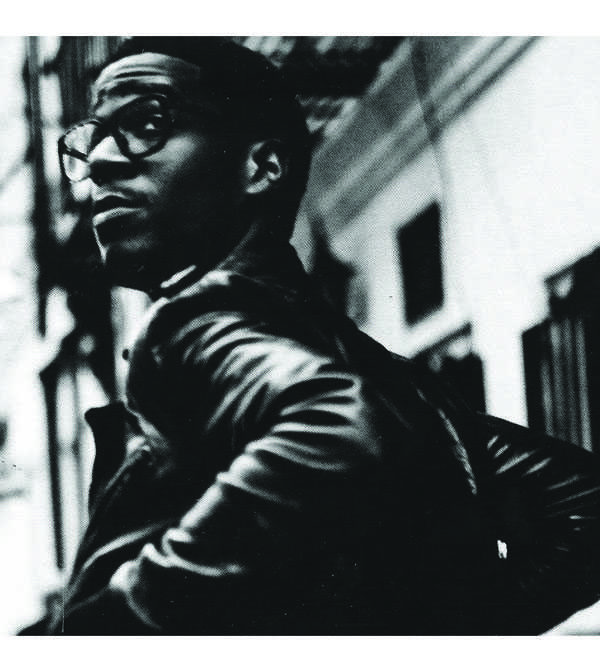 In today's music, artists usually stick to one genre because they are driven more by the fear of losing their fans than by the desire to explore other forms of music. It is rare to find artists who break out of the norm by creating an album that is outside their comfort zone while powerfully radiating their passions for music.
 Kid Cudi, who is a predominantly hip-hop/R&B artist, slaughtered the standards by branching into alternative music along with record producer Dot Da Genius to create a self-titled album for their new band, WZRD. Even though the album is not the usual Cudder flavor his fans crave, the refreshing taste that WZRD leaves in the audience's mouth is both satisfying and innovative.
 Opening up with "The Arrival," WZRD gives a preview of what fans will most likely hear in the following tracks: a rock overtone with an electro-hip-hop backbeat. "The Dream Time Machine" documents Cudi's newfound self-content, making a dramatic shift from the dark self-image found in the majority of his most recent album The Man on the Moon II: The Legend of Mr. Rager.
 "Live & Learn" is a slow paced anthem about how Cudi still struggles with learning life's lessons to teach to his daughter and how, even though he feels happiness in himself, he still feels misunderstood. The majority of the song is cheerful, until the end when a stream of heavy techno and low-toned guitar engulfs the track's cheeriness. This correlates with the lyrics because, even though he feels happy a lot of the time, he still has difficulties balancing out the negative and the positive aspects of reality.
 "Brake" follows next as a slow- paced track which delineates the struggle to live, but Cudi asserts that no matter what anyone says to him, he will still find the motivation to exist.
 WZRD comes back to an upbeat tempo in "Teleport 2 Me, Jamie (feat. Desire)," one of the best tracks on the album, which is a song about Cudi's long-time girlfriend, Jamie Barratta, and how difficult it is for him to be on the road without her. "Effictim," an acoustic ballad, is another song about Barratta, written during the couple's time apart, about how they need to get back together because "all [they] got is love and the time to make it right."
 In one noteworthy track, "Dr. Pill," Dot Da Genius uses upbeat techno rhythms combined with Cudi's smooth voice to create an entertaining song about a taboo topic: narcotics use.
 "Upper Room" starts out with violins and an organ to generate a churchy feel to correspond to the gospel Cudi preaches about how he believes that someone is in the sky looking down and watching everyone, reminding the listener how content he is with the outcome of his journey.
 However, a few of the tracks were disappointing like "Where Did You Go Last Night," "High off Life" and "Love Hard." "Where Did You Go Last Night," a cover of Nirvana's "My Girl," is one of those songs one does not cover; Nirvana is one of the greatest bands of all time and their songs are untouchable. One cannot expect to live up to the Kurt Cobain legacy of his raw, haunting voice. "High off Life" is great vocally, yet the lyrics are too repetitive and generic, lacking the Cudi ingenuity. "Love Hard" is amazing musically, but the message of one loving with one's whole heart and so on is stale. Even though some tracks were not as good as others, the album as a whole is still a masterpiece.
 WZRD's album is definitely a must-buy album of 2012. The duo of Cudi and Dot brings a new definition to alternative by creating a beautiful combination of hip-hop, techno and rock that has not been done so spectacularly by a group in a long time. With their nonstop creation of tracks and upcoming tour in the spring, this dream team will not be fading anytime soon.