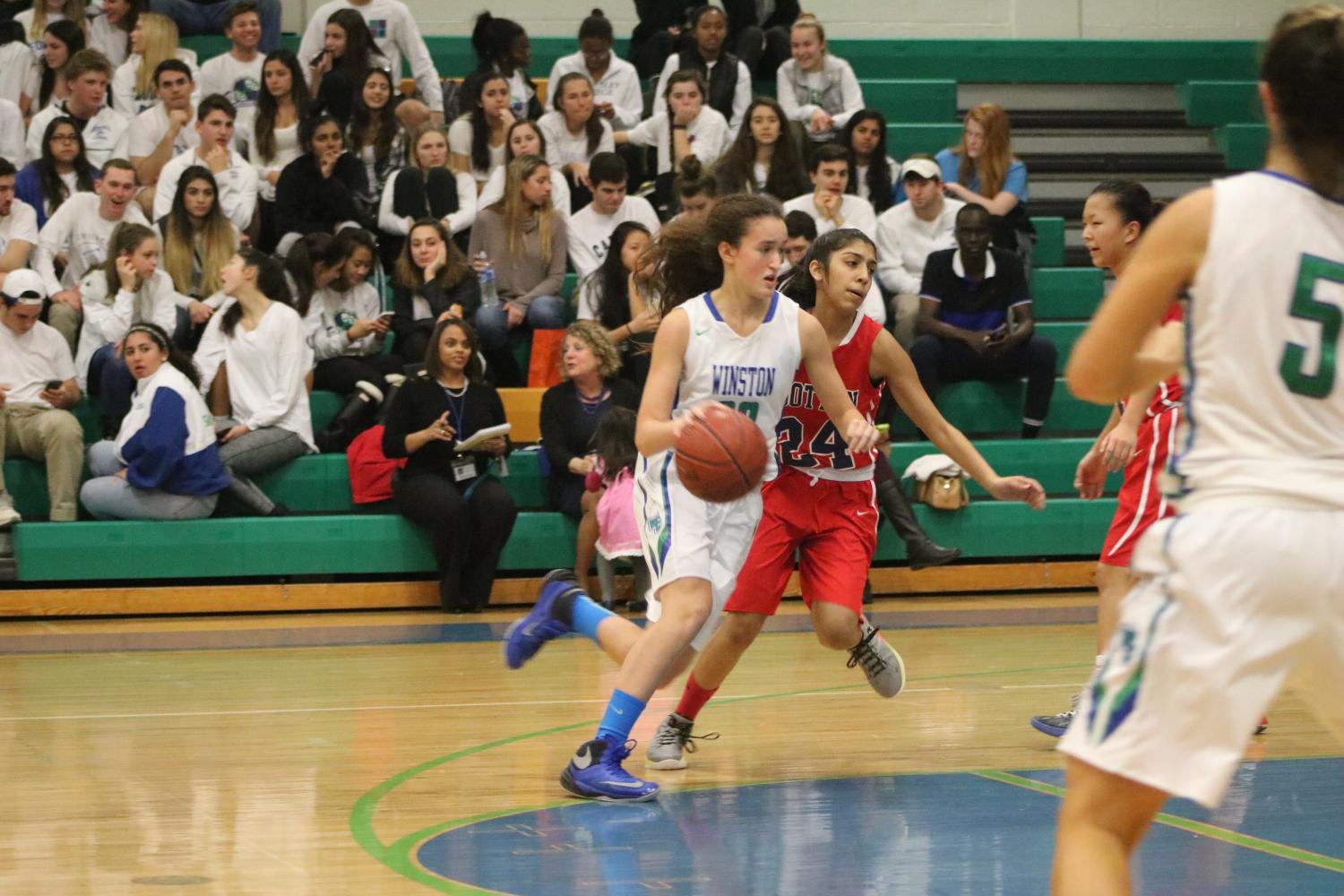 Photo courtesy of Coco Kuchins.
Whether it's dribbling down the court, skating down the ice, or pinning an opponent to the ground, athletes always have same goal: to win.
This year, 7 CHS students have received honorable mentions or won spots on The Washington Post's 2016-17 Winter All-Met list, a list of the area's best winter sports athletes.
Honorable Mentions
1) Senior Coco Kuchins, Girl's Basketball
2) Senior Lucas Young, Wrestling (120 Pound Weight Class)
3) Senior Mory Gould, Boy's and Girl's Swim and Dive
4)  Senior Emily Wang, Boys' and Girls' Swim and Dive  
5) Junior Jack Taylor, Ice Hockey
All-Met Team Players
1) Senior Andrew Kurapov, First Team Ice Hockey
2) Junior Dylan Healy, Second Team Ice Hockey
Kuchins has been playing basketball since freshman year and lead CHS's girl's basketball team into this year's notable season with a 19-5 record and an average of 18 points per game.
According to Kuchins, she is where she is today thanks to the support from her parents, coaches and teammates. She also credits her success to extra hours of practice outside of team practice.
Young, who received an honorable mention for his 120 weight class, started wrestling during his sophomore year due to "the thrill of the challenge it presented" and the fun that it could bring.
"My favorite part about wrestling is the feeling of winning and striving to be the best," Young said. "I felt happy [when I found out I received the honorable mention] because it showed me that all the hard work that me and my team put in during the season had been recognized."
This past season, CHS's V1 Hockey starter Kurapov led the team to their third state championship in a row with 30 goals and a team record, 24 assists in just 22 games. After this past season, Kurapov made the All-Met First Team.
"I'm not doing workouts because my parents or coaches are pushing me to do so," Kurapov said. "I push myself to do it because I want to do it."