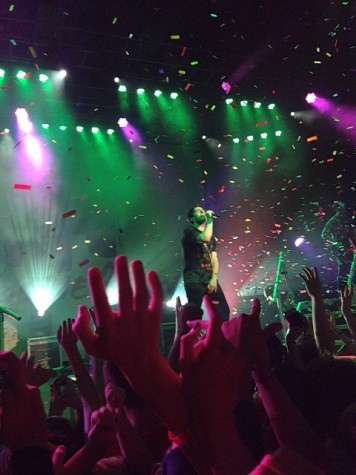 By Madison Hurr, Production Editor

November 26, 2013
Two thousand teenagers crowded into the Fillmore in Silver Spring on Friday Nov. 22. Girls and guys alike dressed as though it was summer, braving the wintry weather to see hip-hip artist and rapper Hoodie Allen on his "Party with Your Friends" tour. Hoodie put on a great show and appealed...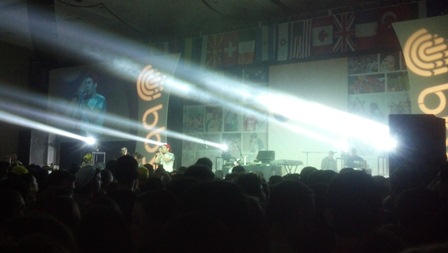 By Emilie Plesset, Online Editor-in-Chief

April 25, 2013
Steven Markowitz, otherwise known as rapper Hoodie Allen, stands out among past graduates from the University of Pennsylvania's Wharton School. Since leaving a coveted job at Google, Allen's efforts in writing and recording music as well as forming an intimate relationship with fans has culminated in ...
Wednesday, May 15

Varsity Lacrosse

Winston Churchill High School 6 - Richard Montgomery High School 5

Monday, May 13

Varsity Lacrosse

Winston Churchill High School 16 - BCC 3

Friday, May 10

Varsity Lacrosse

Winston Churchill High School 13 - Walter Johnson High School 1

Monday, May 6

Varsity Softball

Winston Churchill High School 11 - Clarksburg High School 14

Friday, May 3

Varsity Baseball

Winston Churchill High School 11 - Magruder High School 2

Friday, May 3

Varsity Softball

Winston Churchill High School 24 - Seneca Valley High School 9

Tuesday, April 30

Varsity Lacrosse

Winston Churchill High School 8 - Damascus High School 15

Saturday, April 27

Varsity Lacrosse

Winston Churchill High School 4 - Richard Montgomery High School 6

Tuesday, April 23

Varsity Lacrosse

Winston Churchill High School 12 - Quince Orchard High School 2

Wednesday, April 17

Varsity Baseball

Winston Churchill High School 13 - Gaithersburg High School 3
The Churchill Observer- May 2018