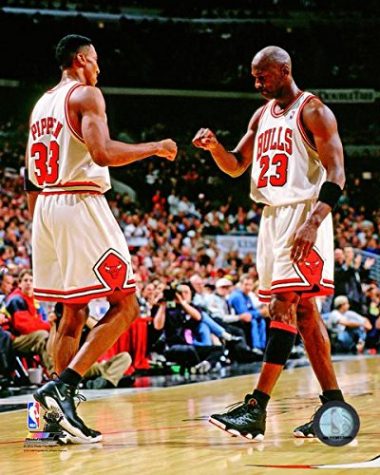 By Ava Freeman, Features Editor

May 13, 2020
At the start of Mar., thousands of athletes around the globe mourned the abrupt ending to their season as a result of COVID-19. This included athletes who played for club sports, high school or college teams and professional players from all sports for the next several months. Not only has this unexp...
By Ethan S. Miller, Fact Checker

February 21, 2017
Fantasy sports, an industry that is traditionally dominated by football, baseball and basketball, has introduced a new sport that has infiltrated the halls of CHS: Fantasy Bachelor. The Fantasy Bachelor game, in which contestants earn points for a combination of weekly predictions of what will occur...
Winston Churchill High School

63

Mar 4 / Girls Basketball

Winston Churchill High School

72

Mar 2 / Girls Basketball

Winston Churchill High School

60

Feb 21 / Girls Basketball

Winston Churchill High School

65

Feb 21 / Boys Basketball

Winston Churchill High School

73

Feb 7 / Boys Basketball

Winston Churchill High School

55

Jan 24 / Boys Basketball

Winston Churchill High School

53

Jan 24 / Girls Basketball

Winston Churchill High School

62

Jan 15 / Boys Basketball

Winston Churchill High School

72

Jan 15 / Girls Basketball

Winston Churchill High School

64

Jan 10 / Boys Basketball
The Churchill Observer- May 2018