By Kim Rooney, Production Editor

November 20, 2014
Rock music, Motown and a giant, talking plant don't often mix, but with the help of a talented cast, they are brought to life in Little Shop of Horrors, CHS' fall musical. Little Shop of Horrors was performed Friday, Nov. 14 and Saturday, Nov. 15, and it will be performed Friday, Nov. 21 and Satur...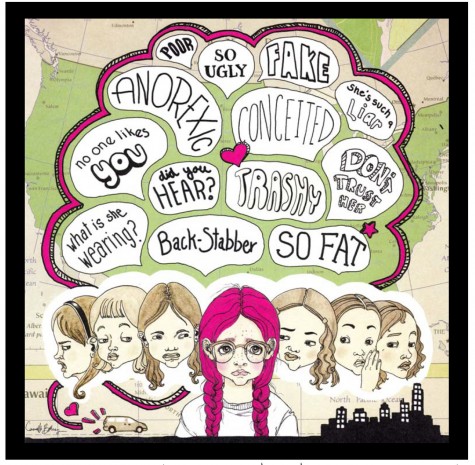 By Julia Heimlich, Features Editor

November 20, 2014
Behind their caked-on makeup and pearly whites, girls can be vicious creatures. Because of their ability to cover up whatever drama goes on behind the scenes, situations in which a girl is both the bully and the victim is not always taken as seriously as it should be. A showing of the 2011 documentary...
Wednesday, May 15

Varsity Lacrosse

Winston Churchill High School 6 - Richard Montgomery High School 5

Monday, May 13

Varsity Lacrosse

Winston Churchill High School 16 - BCC 3

Friday, May 10

Varsity Lacrosse

Winston Churchill High School 13 - Walter Johnson High School 1

Monday, May 6

Varsity Softball

Winston Churchill High School 11 - Clarksburg High School 14

Friday, May 3

Varsity Baseball

Winston Churchill High School 11 - Magruder High School 2

Friday, May 3

Varsity Softball

Winston Churchill High School 24 - Seneca Valley High School 9

Tuesday, April 30

Varsity Lacrosse

Winston Churchill High School 8 - Damascus High School 15

Saturday, April 27

Varsity Lacrosse

Winston Churchill High School 4 - Richard Montgomery High School 6

Tuesday, April 23

Varsity Lacrosse

Winston Churchill High School 12 - Quince Orchard High School 2

Wednesday, April 17

Varsity Baseball

Winston Churchill High School 13 - Gaithersburg High School 3
The Churchill Observer- May 2018