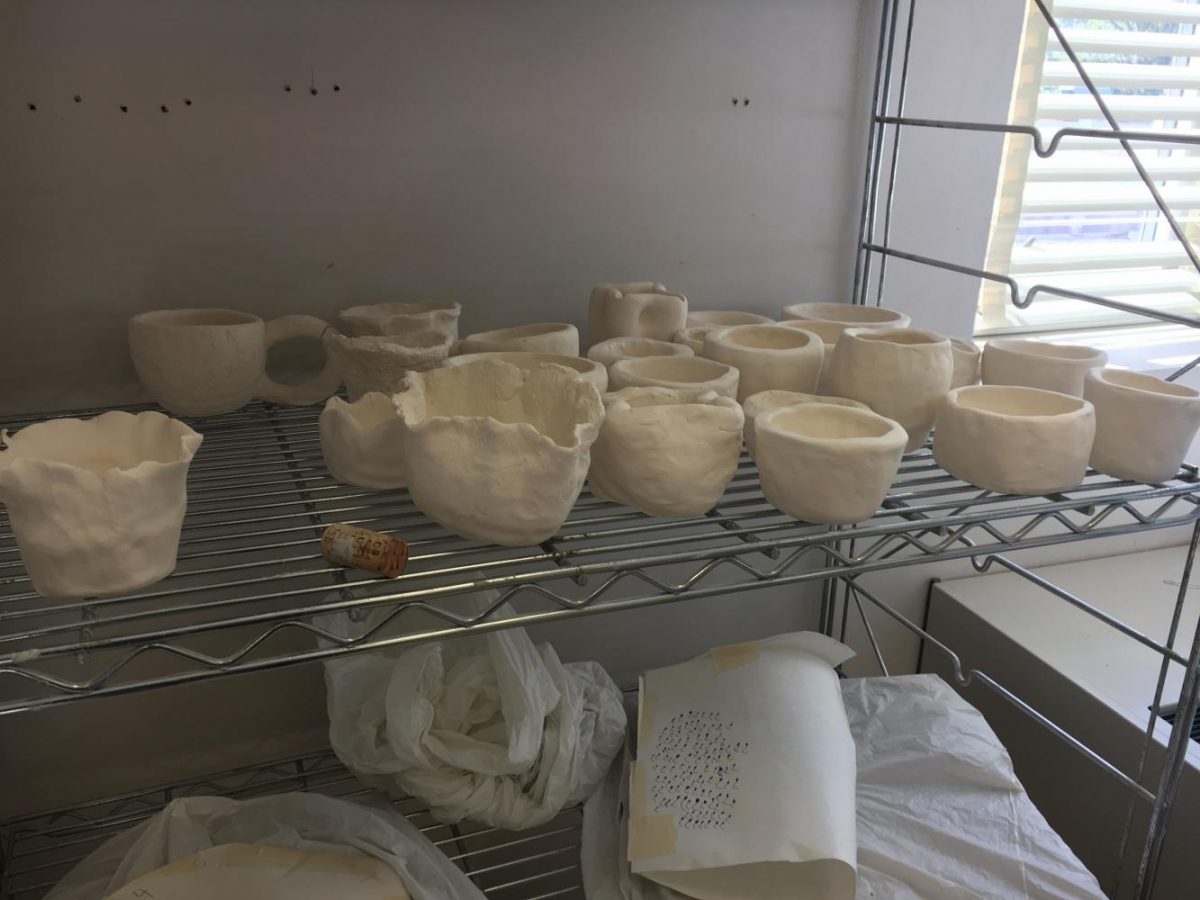 PHOTO BY ANNA BARANKO.
This year CHS decided to do away with the fee required for art classes.
In past years, art classes at CHS required students to pay a $20 fee at the beginning of the semester, but this is no longer the case. MCPS redefined what the fees could be used for, so CHS decided to get rid of the fee.
"I think it's good [there is no fee] because in a public school students shouldn't be faced with having to pay for their education," Art Department head Leonard Dermont said.
The art fees were used to buy materials for the classes. Materials for the classes can be costly, and the art department has a limited budget. Without the fees from students, the art department will have to rely on school funds for supplies.
According to senior Esther Quakenbush, the art fee was necessary and now not as many materials can be purchased for the classes so clay and other materials will be scarce.
The art fee was controversial because it prevented some students from taking the class. A fee waiver was available to students whose families were under a certain income, but not everyone knew that was an option.
"While waivers were offered to students who had difficulty meeting the obligations, there's still that hesitation about going to your counselor to ask for that form," Dermont said. "Sometimes students don't even know their counselors that well and it puts students in an uncomfortable position to ask for money."
When the county redefined what the school could spend the art fees on, many of the supplies the fee went towards were no longer eligible to be purchased.
According to student Macy Kaplan, a better system would be having the students who can afford to pay the fee pay it, but not require the fee to all.
Not having a fee won't change the curriculum for any class, but some of the projects, especially those requiring clay, may need to be smaller than in past years.
According to Dermont, the art classes will use donations for purchasing some supplies.
The school will monitor the monetary needs of art classes, and if the current funds are not enough for the classes to continue effectively producing art the fee will be restored.
"Anytime we can decrease student fees, it should be explored," School Business Administrator Lisa Wellek said. "In the future, if financial adjustments are needed to maintain the excellent instruction provided at Churchill, we will make them."