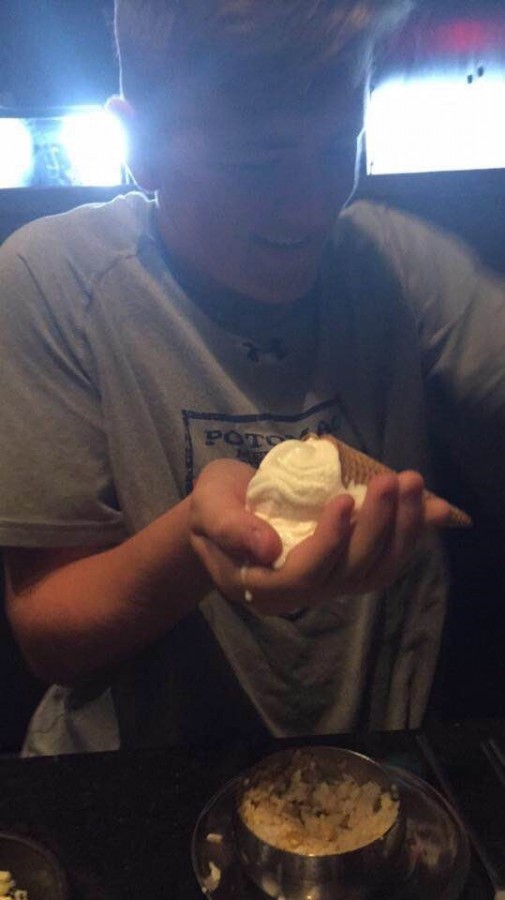 Photo Courtesy of Jonathan Lee
Iron Age, the Korean Barbecue restaurant on Rockville Pike has recently become popular amongst CHS students.
When you enter Iron Age, you immediately hear K-pop music and see music video's playing on a giant screen. Although some complain of waits of up to 45 minutes, I was seated immediately.
You are seated around a little grill, and you are offered three menus of different types of meats for varying prices. They bring the meats out one by one and they are left to cook right in front of you. You can take the meat off to eat at your leisure, so it can be done just how you like.
They offer many delicious meats including steak, pork, and brisket, but the sides are often less than satisfactory. The eggs are nothing special, and Korean pancakes, while providing good balance to the meal, are merely fatty pieces of fried dough.
However, the desert, while being relatively cheap soft serve ice cream, was quite good and is something not offered by most Korean Barbecue places.
The prices range from about 20 to 30 dollars per person. It's a little more expensive than most students would want to pay for each day, but to most it is well worth it.
During the fall sports season, the boy's soccer team often went to Iron Age at the prompting of senior Captain Jonathan Lee.
"We would go with whoever was free after weekend games," Lee said. "I discovered Iron Age with my family over the summer and it was immediately my favorite restaurant."
Branching off from the boy's soccer team, many players have started going with their friends. Senior Collin Schmitz went to Iron Age to use their extended hours on Halloween.
Open on Fridays and Saturdays from 11 AM to 2 AM, it's an excellent place for a late night dinner.
"A couple of my friends and I decided to eat at Iron Age partly because late in the evening most other places are closed," Schmitz said.